Welcome!
We're so happy to see you here at ZentasticFit!
We understand that we all sometimes need a helping hand to get where we want to be in life. That's what our online life coaches are here for. More personal than reading the latest self-help or motivational book, you can work live with real life and wellness coaches, getting customized plans and personalized advice based on how you are and where you want to go.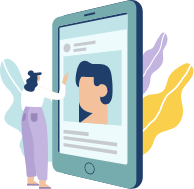 You don't even have to be signed in to browse the available coaches.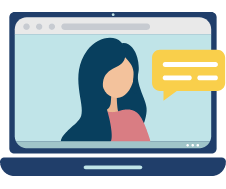 Once you find someone you like, book a private consultation and attend it live online through our easy-to-use, all-in-one platform.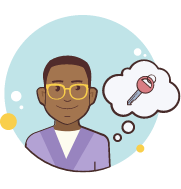 We offer a smooth and seamless online coaching experience, because you deserve nothing less.
Find a Life Coach
With many different life coaches to choose from, each with their own specialties, you can find the right fit for you and get the virtual life coaching services and advice you want.
Our coaches can help you learn how to build mindsets and habits that support your ability to work collaboratively with others, conquer your fears, and improve your relationships.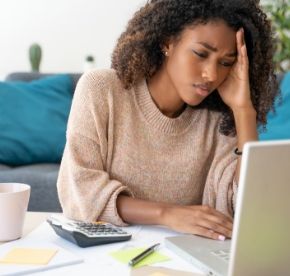 Whether you want advice on how to get ahead in your career or manage your stress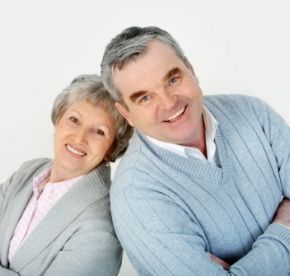 whether you're hoping to strengthen your relationships or your faith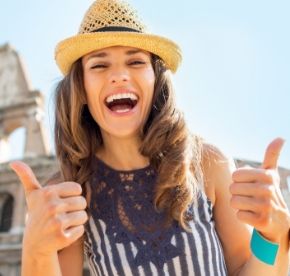 whether you want to develop some habits and strategies to build a more optimistic outlook on life and improve your well-being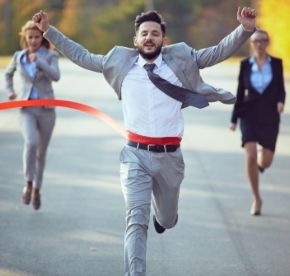 or whether you're simply looking to find a little more success in your work or joie de vivre in your daily life
simply search for instructors using your keywords, browse the profiles that come up, message coaches of your choice, and book sessions with them. It's that easy!
Coaching Topics
Coaching specialties will vary from instructor to instructor, but some of the coaching topics you might find include
Spirituality/Religion/Faith coaching
Life purpose and fulfillment
Fearless living
Mental and emotional well-being
Business/Career counseling
Motivational coaching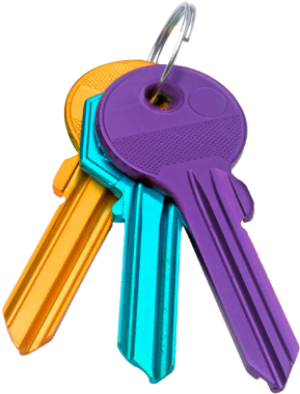 Compassionate meditation
Wellness (holistic) coaching
Relationship advice
Stress management
Students (teens/college)
And more
Pricing & Scheduling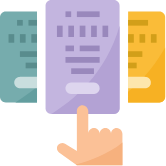 No memberships, no subscriptions; you pay for what you want, when you want it. Schedule classes when they suit your schedule, and pay only for the classes you book.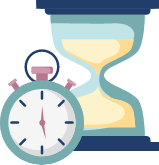 Instructors set their own rates (per 30-, 60-, and 90- minute session), so class prices will vary from one instructor to another. As you search for instructors, you can adjust the hourly rate range so that you can find a nutrition coach who suits your budget.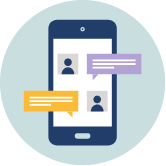 Once you find an instructor you want to work with, scheduling a session is as easy as sending them a message. Once you confirm the details with them, they'll create the session. You will then get a message asking you to confirm the booking and to pay for the session.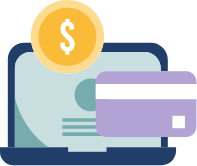 You can pay with the payment method you already have on file, or add a new one if you like. Once your session has been paid for, the video stream button will become available on your session details page 30 minutes prior to scheduled session time. It's as simple as that!
Frequently Asked Questions
Participants
What is a life coach?
Basically, a life coach is a person who helps you live the life you want, whether that's improving your relationships or finding success in your career or discovering your calling. Just like a personal trainer helps you get physically stronger to achieve your fitness goals, a life coach helps you get mentally and emotionally stronger to accomplish your broader life goals.
What is a wellness (holistic) coach?
This can vary based on the coach's emphasis, but, in general, a wellness (or holistic) coach is someone who helps you foster a holistic sense of health. Instead of focusing on just exercise or nutrition, some wellness coaches might emphasize caring for the whole person—body, mind, and soul—by addressing diet, activity, relationships, and maybe even faith. Others might focus more on the mental aspects of health, such as stress management practices.
What is the difference between a life coach and a therapist?
There are two key differences between life/wellness coaches and therapists. First, therapists are required to have and maintain a license to practice. Secondly, because of their license and more extensive training, therapists are qualified to treat mental illness, trauma, grief, etc. Life coaches are not required to be certified, and they require no formal training; as such, their focus tends to be less on healing and recovery and more on success and growth. You can think of it like physical therapy vs. personal training: if you're injured, you go to a physical therapist to heal and rehabilitate; when you're generally healthy but want to take your fitness or performance to the next level, you go to a personal trainer. The same principle applies to coaching: if you're ill and need treatment, you need to see a therapist; if you're generally healthy but want to be more fulfilled or successful, check out a life coach.
What topics does a life coach cover? A wellness (holistic) coach?
Life coaches can cover a variety of topics, and these topics and specialties can vary from one instructor to the next. Common topics include career counseling, spiritual or faith guidance, relationships, and goals and motivation. Holistic coaches might cover the same topics as a life coach, but perhaps with less focus on success and more focus on well-being. They may also cover topics like diet, exercise, stress management, and mindfulness.
What is a spiritual coach?
Like with the other types of coaches, what spiritual coaching looks like can vary substantially from one coach to another. That being said, there are probably two main approaches to spiritual coaching. Some spiritual coaches may focus on coaching you to grow in a particular faith, belief system, religion, and/or spiritual practice; that is, they focus on coaching your spirituality. Others are essentially life coaches, but they use and apply various spiritual/faith practices, principles, and/or texts to guide their coaching.
Why should I hire a life/wellness/spiritual coach?
If you've ever felt that you could use a spurring on, or that you needed advice from someone older and wiser, or that you could use some guidance through a challenging career or life transition, or just that you're not where you want to be in life, then you should hire a life coach. They'll give you the advice, the tools, and the motivation—and the swift kick in the pants—to get where you want to be.
How do I find a life/wellness/spiritual coach?
Easy: just browse our online instructors on ZentasticFit! Search under the Life Coaching category and use specific keywords (e.g., "career", "faith", "stress") to find the instructor who can help you!
What are the benefits of a virtual life coach vs. an in-office life coach?
Perhaps the biggest benefit is that you can do it from the comfort of your own home and on a schedule that works for you, rather than trying to get to an office during available hours. You find the coach you want to work with and you schedule your live, online coaching sessions at a time that works for you. The rest is the same as if you did it in person.
What are the benefits of seeing an online wellness coach?
Through focus on holistic health, wellness coaches help you to be a healthier, happier version of yourself and to live the life you want. That's all the more benefit you need, if you ask us! But you also get the convenience of doing it online from the comfort of your own home and at a time that suits your busy schedule.
Trainers
How can I become an online wellness coach?
How can I become a life or wellness coach online? It's easy! If you're already trained and experienced as a life or wellness coach, just sign up as an instructor with ZentasticFit and start coaching online. You can start the instructor registration process here: Instructing on ZentasticFit: How It Works.