Welcome to ZentasticFit!
We're so glad to have you here to work on your fitness goals!
Our mission is to give you a seamless and easy-to-use option for your virtual personal fitness training sessions, from HIIT and cardio to resistance training and muscle building to barre and Pilates to weight loss and everything in between. When working with our trainers, you can expect individualized, custom workout routines and programs tailored to your body, your lifestyle, and your goals. No generic tips or pre-recorded workouts; you get live, virtual personal training.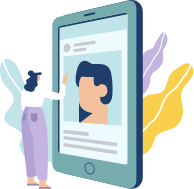 Browse our personal fitness instructor profiles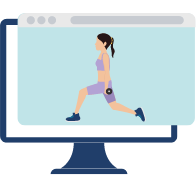 Connect with coaches, and start training, all through our easy-to-use, all-in-one platform.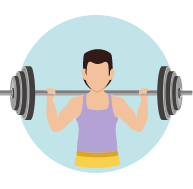 It's that easy, because you deserve nothing less! Start your personal training journey with us today!
Find a Fitness Instructor
With many different online fitness trainers to choose from, each with their own specialties, you can find the right fit for you and get the virtual coaching and advice you want.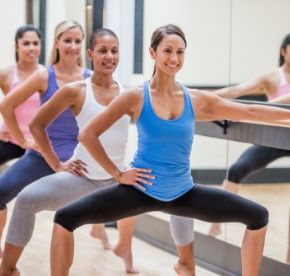 Whether you're looking to build long, toned muscles with barre or Pilates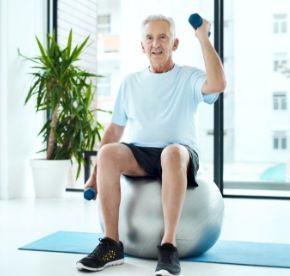 whether you want to lose weight; whether you want to maintain healthy mobility in your golden years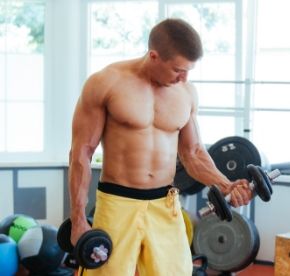 whether you're looking up bulk up with a trainer specialized in muscle building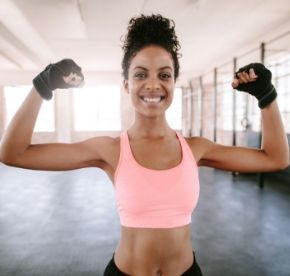 or whether you want to optimize your sports performance
simply search for instructors using your keywords, browse the profiles that come up, message coaches of your choice, and book sessions with them. It's that easy!
Types of Fitness Classes
Fitness classes and coaching specialties will vary from trainer to trainer, but some of the private online workout classes you might find include
HIIT (high-intensity interval training)
Muscle building
Weight loss
Healthy aging
Barre
Pilates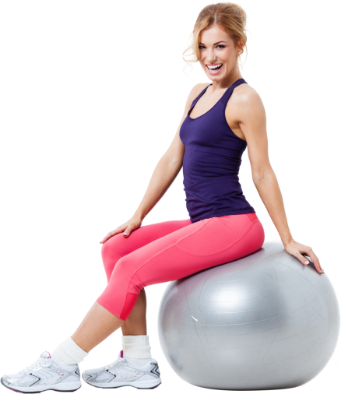 Sports or athletic performance
Beginners
Kids
Pregnant
And more
Pricing & Scheduling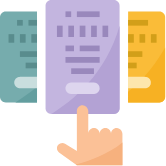 No memberships, no subscriptions; you pay for what you want, when you want it. Schedule classes when they suit your schedule, and pay only for the classes you book.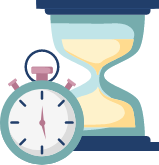 Instructors set their own rates (per 30-, 60-, and 90- minute session), so class prices will vary from one instructor to another. As you search for instructors, you can adjust the hourly rate range so that you can find a nutrition coach who suits your budget.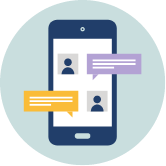 Once you find an instructor you want to work with, scheduling a session is as easy as sending them a message. Once you confirm the details with them, they'll create the session. You will then get a message asking you to confirm the booking and to pay for the session.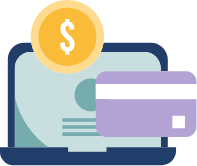 You can pay with the payment method you already have on file, or add a new one if you like. Once your session has been paid for, the video stream button will become available on your session details page 30 minutes prior to scheduled session time. It's as simple as that!
Frequently Asked Questions
Participants
How do I take online fitness courses?
You can take classes from the comfort of your own home and on your schedule. All you need is an Internet connection and a device to stream your live, one-on-one personal exercise class. Your instructor will let you know whatever else you will need for your workout.
What are the advantages of online fitness training?
Online fitness classes with ZentasticFit are a perfect option to help you reach your fitness goals. In addition to having access to numerous instructors with varying specialties, you only pay for the sessions you book, and you can book sessions to fit your busy schedule. That way, if you travel for a few weeks and can't meet with your trainer, you don't have to feel like you've wasted a month's membership dues. Just pick back up when you get back. Plus, you get to work one-on- one with your instructors in live sessions, meaning that you get fitness instruction that is personalized to you.
What's the best way I can get motivated to work out at home?
Accountability is one of the best ways to stay on track with your goals. When you know you have a session coming up and your trainer will ask how you've been doing, you'll be more likely to put in the work. Also, having a clear goal in mind can be powerfully motivating. When you know exactly what you're working towards, it makes the work more bearable.
How do I document my online fitness journey?
First, document your workouts. For strength workouts, track the weight you use for a movement and mow many sets and reps you can do of that movement with that weight. For HIIT-style cardio cardio, track how many reps of a cardio move you can do in a certain amount of time; for endurance cardio, track how long it takes you to run a mile/three miles/etc. Most importantly, document your progress. Weekly check-ins are frequent enough; daily is too frequent and can be misleading (weight fluctuates so much from day to day based on things like hydration and digestion). In addition to weight and body fat (if you have calipers or access to a body scan), take measurements in key areas to monitor fat loss or muscle growth: neck circumference, shoulder circumference (around both shoulders), chest/bust circumference, upper arm circumference (biceps and triceps), waist circumference (at the belly button), hip circumference (at the widest part), and thigh circumference.
Trainers
How can I become an online fitness instructor?
It's easy! If you're already trained and experienced as a personal trainer, just sign up as an instructor with ZentasticFit and start teaching classes online. You can start the instructor registration process here: Instructing on ZentasticFit: How It Works.