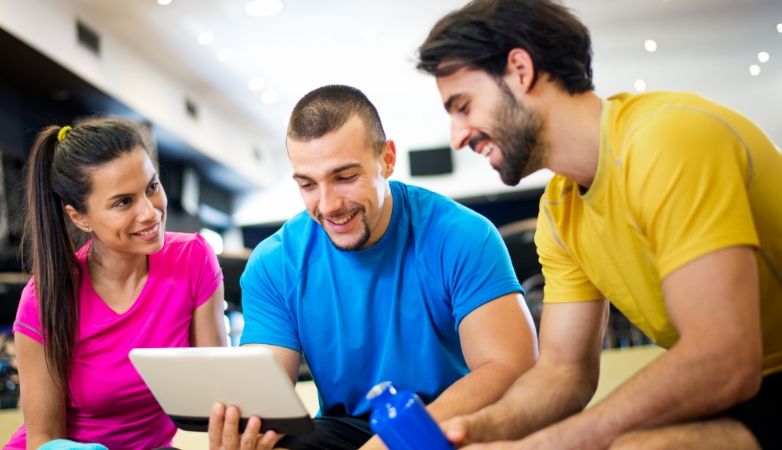 Tried and True Training Advice
We get it. Online fitness training and online fitness coaching are hard. You have preparation to do, plans to make, follow-ups to conduct, and clients to recruit. On top of that, people look to you for advice, for motivation, for encouragement, and for an example to follow as an online fitness coach. 
That's a lot of pressure. And while we know you're up to the task, we all need help sometimes. Some days you might be in need of a little encouragement yourself. Or you might be at a loss for words, or you might just be having an off day during online fitness coaching. You might feel like you haven't been able to get more clients, or you might be finding it difficult to establish your niche within fitness.
It's not easy to contend with these feelings when you're trying to motivate others and it feels disassociative for many. However, it does not have to be that way. For those times when you don't quite know what to say to your clients, try some of these bits of motivation and advice.
And when all else fails, speak honestly and from experience when running your online fitness training. Your clients will likely be incredibly encouraged to know that even you have had bad days and setbacks. As you speak about your journey of overcoming obstacles, you might unknowingly say just what they needed to hear to give them the motivation to tackle their next hurdles during the next online fitness training session. And hearing you speak authentically about yourself will strengthen your relationship with your clients. So be real. I bet it'll lead to results. 
If you're looking to find more clients and expand your network as a personal trainer, join ZentasticFit as an independent instructor today! Our platform enables you to grow your client base, schedule sessions, and run one-on-one video sessions all from the comfort of your home, on your time and your terms!
Related Articles