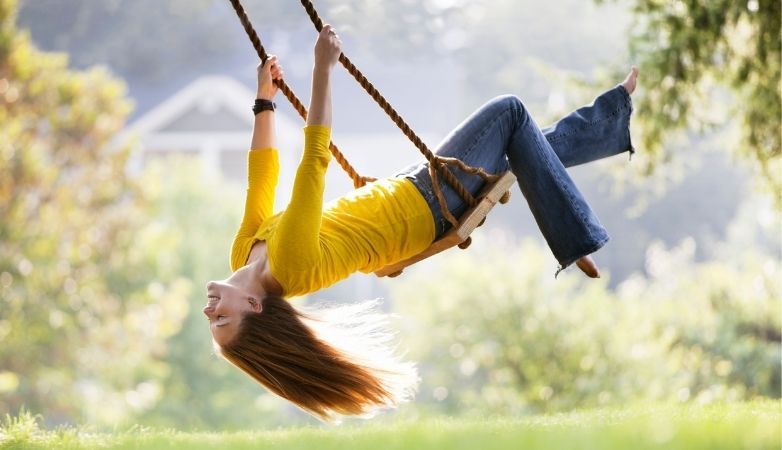 Six Potential Health Benefits of Mindfulness-Based Stress Reduction and What You Need to Know About the 8-Week Practice
Have you heard of Mindfulness-Based Stress Reduction, otherwise known as MBSR, but want to know more?
MBSR was created by Jon Kabat-Zinn, Ph.D. at the University of Massachusetts Medical Center in 1979. According to Kabat-Zinn, the basis of MBSR is mindfulness, which is the "moment-to-moment, non-judgmental awareness." 
The MBSR program is a comprehensive 8-week workshop that is taught by certified trainers. The program consists of weekly group meetings, homework, and instruction in multiple meditation techniques including mindfulness meditation, body scanning, and mindful movement.
The program is robust but suitable for beginners as well as advanced meditators. The main goal of the program is about reducing stress and living with a greater sense of ease. The program teaches one how to cultivate self-awareness, how to respond versus immediately react and how to change habitual reactivity patterns. 
Health Benefits of MBSR
The main goal of MBSR is to help individuals cultivate a greater sense of awareness of the present moment. By being more mindful you are then able to reduce your overall arousal and the way you react on an emotional level which helps you gain a deeper sense of calm.
According to an article on MBSR on verywellmind.com, there are many health benefits to engaging in the practice. Some of these benefits include:
    Pain Relief 
    Stress Management
    Better Sleep
    Help in Depression Relapse
    Cognitive Improvement
    Help in Overcoming Bias
One of the best overall benefits of Mindfulness-Based Stress Reduction is the potential for pain relief. MBSR has been shown to be effective when it comes to relieving pain and improving psychological well-being. For those with chronic pain, MBSR may be a good choice. 
According to a study done in 2010, researchers showed that those with arthritis showed the greatest improvement in quality of life after undergoing MBSR.
MBSR is also a wonderful tool for stress reduction. According to another study published in 2009, MBSR helped people reduce stress as well as anxiety while increasing empathy.
If you have trouble sleeping, MBSR is also a good tool to try, and studies show that it may help reduce certain factors that tend to contribute to sleep issues.
MBSR is also helpful for those with depression with the research showing that mindfulness can help alter negative thought patterns and prevent people from relapsing. 
Mindfulness-based stress reduction has also been shown to help with cognitive improvements as well as helping people overcome bias.
Research has shown that mindfulness can help people improve in verbal fluency, visual coding, and working with memory. Bias reduction is also a big benefit of mindfulness-based approaches with research showing that it may help people overcome previously existing biased beliefs such as racial biases and age biases. Clearly there are a lot of positive benefits to MBSR. 
Weekly Class Breakdown
The weekly class breakdown for the MBSR Program is as follows:
Weeks 1 and 2 Include:
Mindful Movement and Mindful Eating
Body Scan and Awareness of Breathing Meditation
Pleasant Events Calendar
Weeks 3 and 4 Include:
Walking Meditation, Lying Down and Standing Mindful Movement
Unpleasant Events Calendar
The Stress Response as Well as a Group Exploration of Stress
Weeks 5 and 6 Include:
Sitting and Standing Meditation
Responding Versus Reacting
Working with Difficulties, Choiceless Awareness, and Mindful Communication Discussion
Weeks 7 and 8 Include:
Loving Kindness and Silent Meditation Practice
Formal and Informal Practices
Tips on Sustaining Your Meditation Practice
Mindfulness-based stress reduction is a practice that originated over forty years ago but the premise behind it is still solid.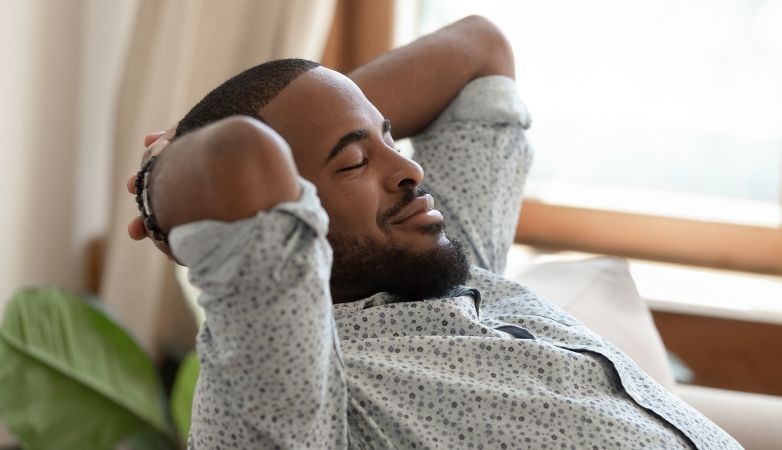 More About Jon Kabat-Zinn
Jon Kabat-Zinn is a Ph.D. and Professor of Medicine Emeritus and the founding Executive Director of the Center for Mindfulness in Medicine, Health Care and Society at the University of Massachusetts Medical School. He is also the founding director of the Stress Reduction Clinic where he teaches mindfulness and Mindfulness-Based Stress Reduction, or MBSR.
His research interests are focused mainly on the mind-body interaction as it pertains to healing. He is also focused on the clinical applications of mindfulness meditation training, the effects of MBSR on the brain and the immune system. He has written many books and won numerous awards for his work.
Kabat-Zinn was a student of Buddhist teachers such as Zen Master Seung Sahn and Thich Nhat Hanh and he is also the founding member of the Cambridge Zen Center. According to Kabat-Zinn, mindfulness can help you cope with stress and anxiety, and even help combat pain and illness. The MBSR program created by Kabat-Zinn is offered by numerous medical centers, hospitals, and various health care organizations.
Kabat-Zinn considers himself a scientist but states his beliefs growing up were a fusion of science and art. He founded the Stress Reduction Clinic in 1979, at the University of Massachusetts Medical School, where he used his Buddhist teachings on mindfulness adapting them into the Stress Reduction and Relaxation Program. Shortly after, he renamed the course "Mindfulness-Based Stress Reduction" or MBSR.
One of the key practices in mindfulness is focusing on and accepting all those distracting feelings, sensations, and discomforts instead of trying to push them away. Welcoming these uncomfortable sensations allows you to process them and move beyond them.
The sole purpose of mindfulness is to acknowledge the present moment exactly like you find it, good or bad, and this is really the first step towards transformation. Practicing meditation can help you gain that inner strength you need to get through challenging times. It's also a wonderful tool for enjoying calm, inner peace and stability every day. 
If you're thinking of exploring MBSR but want to start with something a little simpler, you can start by browsing through our selection of amazing yoga and meditation instructors.  Our instructors are specialized across various areas and are ready and willing to work with you! Our online platform makes it simple and easy to browse coaches and book 1-on-1 video sessions all from the comfort of your home, so take a look today!
By Leslie Riopel
Leslie is the creator of PlanetBlessed.org and the co-author of the Bless the Mess Mindfulness Journal: 53 Unique Mindfulness Exercises for Sur-Thriving in a Challenging New World available on Amazon.
Related Articles