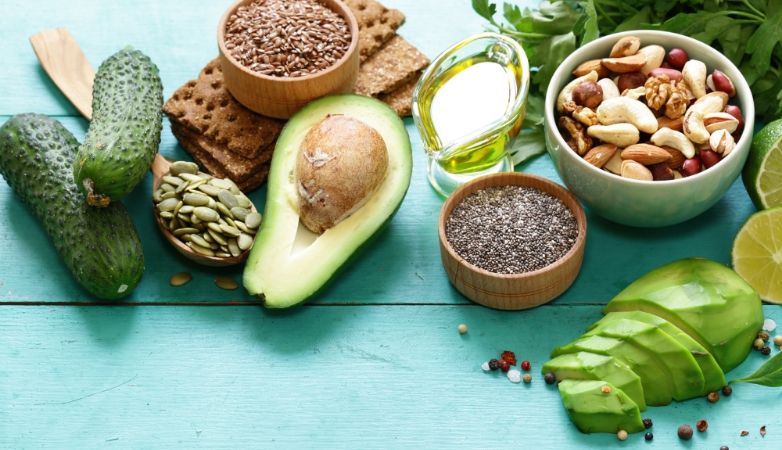 Pros and Cons (but Mostly Pros) of Being a Personal Nutritionist
Perhaps you're looking to get into the wellness industry, but you aren't sure how. Or you're looking for a career transition or renaissance and you think nutrition coaching might be right for you. Or perhaps you're looking for something that gives you more flexibility in your schedule. Being a personal nutritionist can be a really fulfilling career. 
But, like with anything, it's going to have some potential challenges. Let's take a look at the pros and cons of being a certified nutritionist or nutrition coach to help you decide if it's right for you. But, if we're honest, we think it might be because the pros outweigh the cons.
Pros
Arguably the biggest benefit to being a personal nutritionist, as with any job in the wellness industry, is that you get to help people be healthy. There are a few things more rewarding in one's life than knowing that you are helping people be active and stay healthy. As a nutrition coach, you'd be doing the same thing. Whether you're helping your clients manage health conditions (e.g., diabetes, blood pressure), hit and maintain a healthy weight, or discover and deal with food sensitivities, you're helping them live a healthier—and probably more enjoyable—life. And that's always worth it. That alone is worth it.
But there's more to nutrition coaching than just helping your clients be healthy; you also get to be part of the process of helping them set and achieve their goals. And you get a front-row seat to watch it all happen. What a fascinating and rewarding part of the job!
With the continuing growth of the health and wellness sector, nutrition coaching jobs are in high demand, so the job prospects and projected growth for nutritionists is positive. Plus, being a nutritionist, even a certified or licensed nutritionist, requires less training and has more lax licensing requirements than a dietitian. So if you're looking for an easier way into the nutrition world, being a nutritionist is the way to go.
If you're an online nutritionist, there are some added benefits, mainly in terms of flexibility. In particular, you can work from the comfort of your own home (which means no time or gas spent on commuting), and you can set your hours of availability. And in today's fast-paced society, having this kind of flexibility is almost necessary.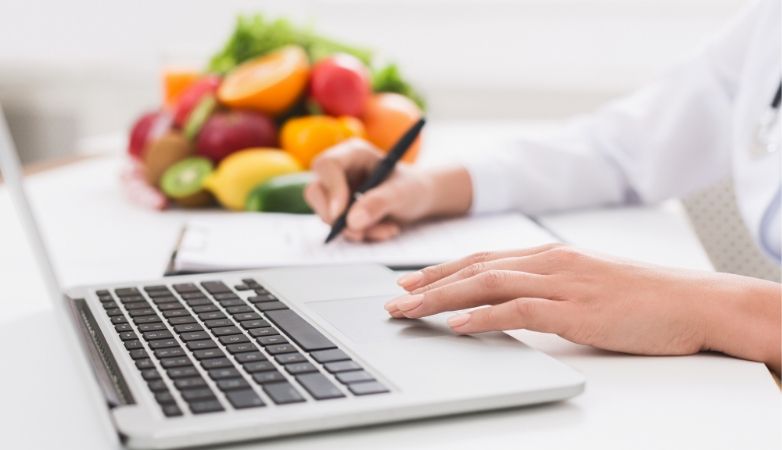 Lastly, as a little bonus of the job, when you're a nutritionist, you already know about nutrition and how it affects the body, so it'll be easy to apply it to your own life to help you stay healthy.
Cons
Different states have different laws regarding whether nutritionists need to be certified, so check the relevant laws in your state. Nonetheless, it's probably a good idea to get a certification, even if it's not required. It takes some time and money to keep a certification current (renewal fees, paying for, and taking continuing education credits) but having one will give you credibility and will likely help you get more clients.
As a self-employed personal nutritionist, you're responsible for various legal considerations that might typically be covered for you when you're employed at a gym, nutrition center, hospital, etc. These things include liability insurance and taxes. There are plenty of easy and affordable ways to get liability coverage. As for taxes, you'll be responsible for paying all income and self-employment taxes. It can be a little tricky to decipher the tax code, but it's manageable. Check out our help article on the matter for a little more insight.
Similarly, as a self-employed nutrition coach, since you're not working in a health club, you're also responsible for your business's infrastructure: a space to meet with clients, scheduling software, billing software, etc. It can be tedious to find what will work for you, and this stuff can get expensive. Thankfully, if you train as an online nutritionist with ZentasticFit, we take care of all that for you. Our all-in-one platform allows you to connect with clients, message them, schedule nutrition sessions, and collect payments. All you need is an Internet connection, a device, and a place to conduct your sessions.
Lastly, as with any business, being a successful nutritionist, whether self-employed or with a gym, whether in-person or online, will require that you spend some time and effort on marketing, networking, and getting clients. Thankfully, ZentasticFit does a lot of this already: we advertise and market our platform to draw the clients in so that you can connect with them more easily. But you'll still need to create a compelling profile that catches their attention. And it can't hurt if you advertise on social media or by word of mouth.
Final Remarks
No job is going to be 100% enjoyable 100% of the time; there will always be tasks and aspects that you won't enjoy. But if it's the right career choice, there will be many more enjoyable aspects than unenjoyable aspects. After reading the pros and cons about becoming a personal nutritionist, if you think the good outweighs the bad (we certainly think it does), then we'd love to have you onboard as one of our online nutritionists with ZentasticFit. Not only will you get to do all the things you love about nutrition coaching, but you'll have access to our all-in-one platform to handle the business logistics, from connecting with new clients to scheduling and conducting sessions to collecting payments. It's online coaching made easy.
By Dustin R. Meriwether
Related Articles