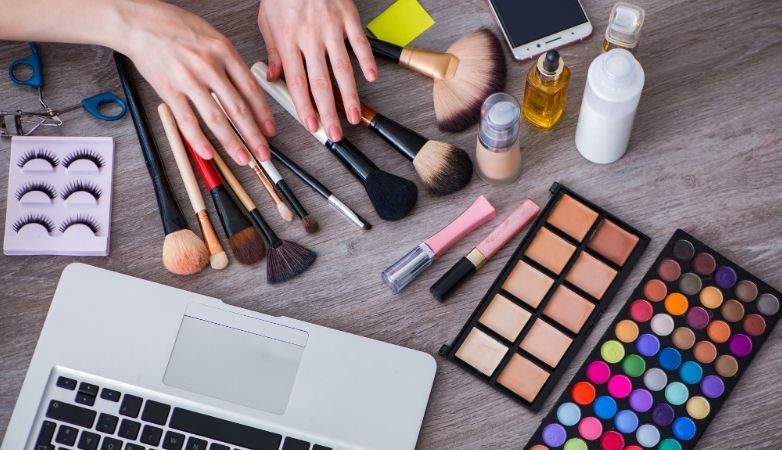 An easy beauty career you can do from home
Being an online beauty consultant might not be the first thing that comes to your mind when you think about beauty careers, but there are many benefits to it. It's one of the best careers in beauty if you're looking for something flexible, that gives you time to yourself and helps you build a deeper connection with your clients. While many beauty jobs do need to be done in person, there are some aspects of the field that can move online. 
As an online beauty consultant, you can advise clients on what kind of looks work for them, their beauty goals, and how they can achieve it, tips and tricks you've learned, and educating people on different procedures and services. It allows you to be hands-on but not spread yourself too thin. Here are just some of the few pros of being an online beauty consultant.
No need to commute
Really, one of the biggest draws of online beauty careers is that there is no need to commute. You won't have to rotate around multiple salons and spas to meet clients, and you can gain back some of your time. It's often stressful to commute, especially if you have numerous places where you work from.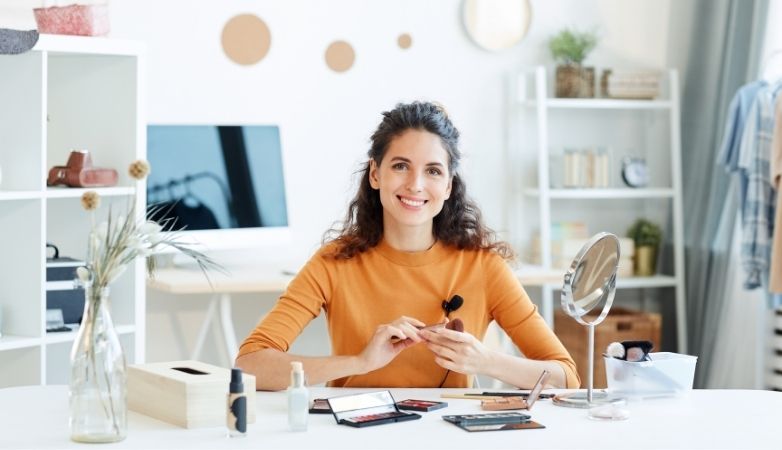 But an online beauty consultation doesn't need much, just you and an Internet connection, so it doesn't limit you in any way. You can live wherever you want and run your online beauty services in any way you please, without having to worry about commuting anywhere. You can run makeup demos and hairstyle how-to classes from your own home and set up your space the way you want rather than having to commute to different places. 
Work with clients across the world.
One of the stressful aspects of a career in beauty is that you are limited to your geographic area. Suppose you're trying to expand your business or services. In that case, you cannot physically be in multiple places at once, so you're limited to your immediate area unless you want to move somewhere more densely populated. Even then, there are still limitations. With an online beauty career, though, your services are borderless.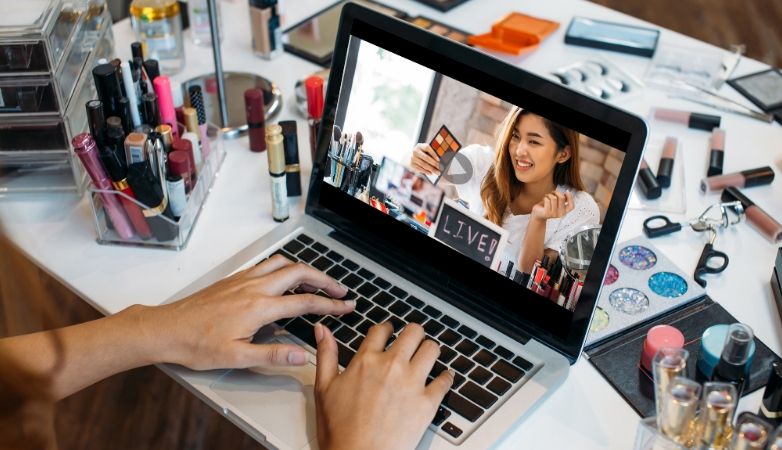 You can work with clients anywhere in the world (time difference permitting!) and expand your clientele to grow your base. There is less pressure to be at certain places or keep your appointments, and your online beauty services can be more client-focused.
Setting your own time.
There is no denying that one of the biggest draws of being an online beauty consultant is the freedom. You can set your own time, work whatever hours you feel are best, and there is nothing to dictate your working patterns except, well, you! Whether you're coaching clients on makeup looks or doing consultations about beauty services are best, it's all done on your time. It's less pressure, and you'll still be able to see the positive effects of your services on people. It's not always easy to keep a career in beauty flexible, but you can be a successful online beauty consultant with the right platform. 
If you're looking for new opportunities in beauty, or thinking about becoming an online beauty consultant and gaining more clients, why not join ZentasticFit? Our online platform allows you to connect to clients quickly and seamlessly and run online beauty consultations on your time, your terms. Join today to jumpstart your online beauty career!
Related Articles