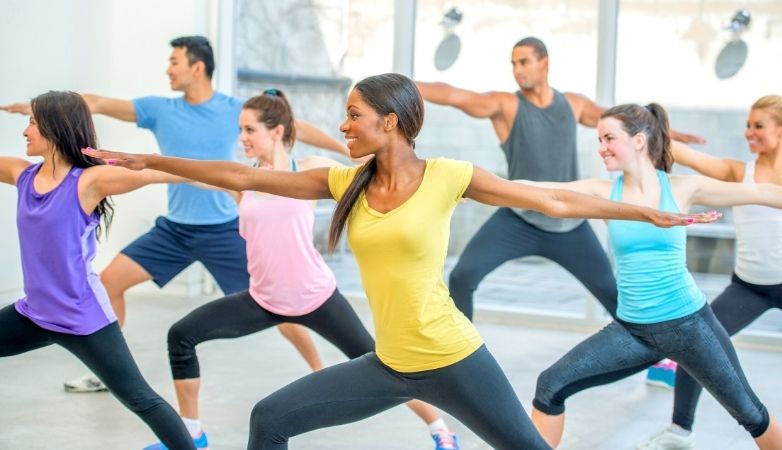 8 Tips for Improving Your Yoga Teaching Technique
No matter how long you have been practicing or teaching yoga, every yogic practitioner has within themselves the room to improve. To be proactive yogis and yoga coaches or instructors, it is important to remember that learning is a lifelong journey which we are embarking upon together.
Whether you have been a yoga teacher for 30 years or are a brand new certified instructor, improving your yoga teaching technique will benefit both you and your students. To learn more about informative tips for improving your yoga teaching techniques, continue reading below.
1. Get Hands-On
One of the best ways to improve your yoga teaching methodology is to be more hands-on with your students. This means not only using physical touch to help deepen and lengthen stretches, but also assisting in repositioning your students when they find themselves in potentially misaligned postures.
If you notice that a student is having a hard time balancing in Natarajasana, or dancer's pose, for example, feel free to place a firm and stabilizing hand on their shoulder or offer your arm as a grip for balance. Remember, however, to always ask your students if they are comfortable with physical touch before proceeding, and make sure to receive a direct "yes" response before engaging in any physical corrections.
2. Read More Often
Another great way to improve your yoga teaching abilities is to read more yogic texts. From the Bhagavad Gita and Yoga Upanishads to B.K.S Iyengar's Light on Yoga and Claire Dederer's Poser: My Life in 23 Yoga Poses, there are many books to choose from. Reading about yoga will not only give you a deeper understanding of its history but will also allow you to approach both practicing and teaching from an intellectual platform of understanding, therefore further increasing the knowledge you can impart to your students.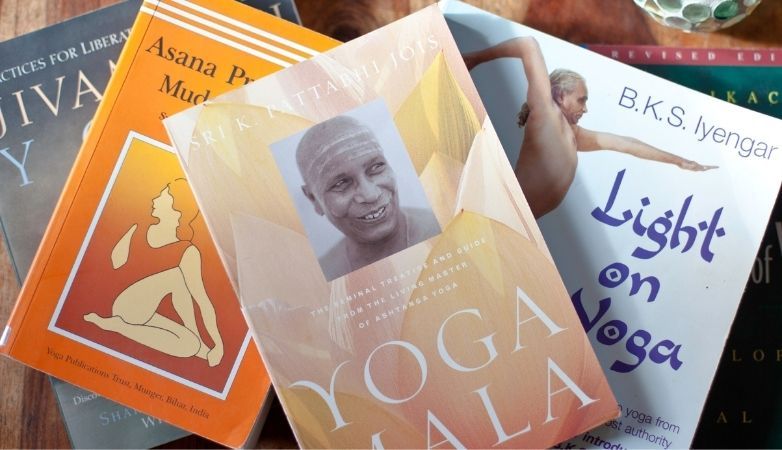 3. Consider Your Well-Being
One of the most important ways to teach others is to lead by example. This includes taking care of your well-being to ensure that you are both physically and mentally healthy. If a teacher gives too much of themselves to their students and is no longer adequately able to practice self-care, then their instruction will suffer and potentially put others around them at risk for injury.
4. Practice, Practice, Practice
The fourth tip for improving your yoga teaching technique is to practice. Self-practice is an incredibly important part of all yogic journeys, especially for instructors of yoga. When you improve your patience, balance, breath, and form, you will have an easier time doing the following for your students:
Assisting in proper alignment techniques
Demonstrating postures fully
Explaining postures
Speaking through an entire class while demonstrating
Understanding Sanskrit names for postures
And more
5. Demonstrate Fully
Demonstrating fully is an excellent way to improve yourself as a yoga instructor. When teachers tend to demonstrate fully, their students can watch and learn, rather than attempt to figure poses out on their own. With successful examples of which muscles engage during a posture, the alignment of the spine, and how the overall posture is supposed to look, students become more motivated and often learn faster than with teachers who do not demonstrate at all. 
If you are a teacher who is unable to demonstrate due to physical limitations, consider getting an assistant for your class who is advanced enough to be able to demonstrate in your place.
6. Incorporate Breathing and Meditation
Since the basic philosophy of yoga involves marrying breath with the body, breathing is an exceptionally imperative aspect to include in your yoga teaching techniques. You can do so by starting your class with a breathing exercise such as Ujjayi breath, or wave breath, during stillness. Then, throughout the class, feel free to remind students of their breath while cueing them during postures. You can say phrases like "hold Downward Facing Dog for five whole breaths", and then proceed to breathe loudly with them.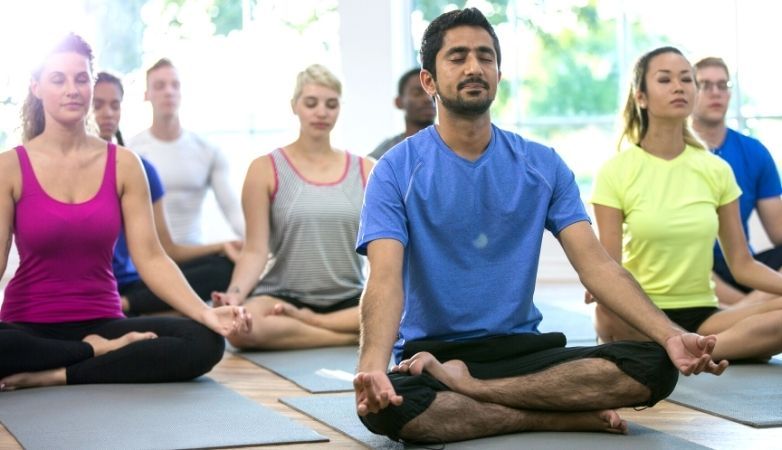 At the end of class, involve meditation by encouraging an extra-long savasana, or a guided meditation using a singing bowl. This will help your students' breaths return to normal without using force, in turn teaching them to breathe with awareness.
7. Cater Class Plans To Your Students
The seventh tip for improving your yoga teaching technique is to cater each class to the specific students that will be attending your class. While sometimes it is difficult to know exactly who will be showing up to your class ahead of time, consider the advertised level of your class, the time of day, and the location of your studio. 
If you are teaching a short Vinyasa class during lunchtime, for example, odds are that your students will want a quick and challenging practice to act as a midday workout. If your class is labeled as an all-levels Hatha class that takes place at 8pm, make sure to plan slow and simple postures with added stretching and time for in-depth pose explanations. Catering your classes to your students will help you be a more empathetic teacher and increase the capacity in which your students learn.
8. Foster Community
And last but not least, being a part of a loving and welcoming community is important for all people, including yoga teachers. When you are part of a community of other like-minded individuals, you will be able to receive support and advice to help you on your journey as a yogi and an instructor. Make an effort to become friends with other teachers at your studio, other visitors at your retreat center, or reach out to yogis online. When a yoga teacher feels supported, they will, in turn, be able to offer that same type of loving support to their students.
If you're looking to offer meditation or teach yoga classes in a more personal setting, such as online video sessions as you build your practice, sign up to become an online yoga instructor on our easy-to-use fitness and wellness platform today. All scheduling, booking and video conferencing is done through the platform. Whether you are starting your yoga teaching journey or have a significant following, we welcome you to join our ZentasticFit instructor community! Join us today by setting up your instructor and studio profiles!
By Shasta Fay
Related Articles