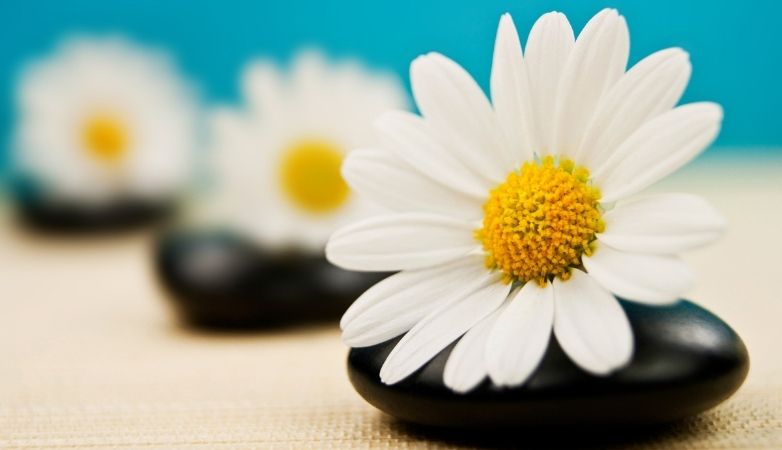 60 Motivational Wellness Quotes to Help You Tackle Your Day (Ready for Social Media Sharing)
Some days, everything just seems to be going your way: the sun is shining, you can't help but have a smile on your face, and you feel like you could take on the world. Other days...not so much. Maybe you're feeling down and out, or you're struggling just to get through the day. Or perhaps you're simply feeling a bit "off". Those are the days we need a little encouragement, a pick-me-up, a reminder that life is still good even on the days that are bad. Whether you're feeling down, discouraged, defeated, or disconnected, these quotes have the wisdom and encouragement to help you through. And our fitness and life coaches at ZentasticFit would love to help motivate you through your funk.
Quotes to Help You Have a Positive Perspective
A good mood isn't always an easy thing to have, but it is something we can choose to have. Hopefully these quotes will help lift your spirits by helping you find the silver lining on your cloudy days.
1. "Happiness can be found even in the darkest of times if one only remembers to turn on the light." – Steve Kloves, "Harry Potter and the The Prisoner of Azkaban" (screenplay)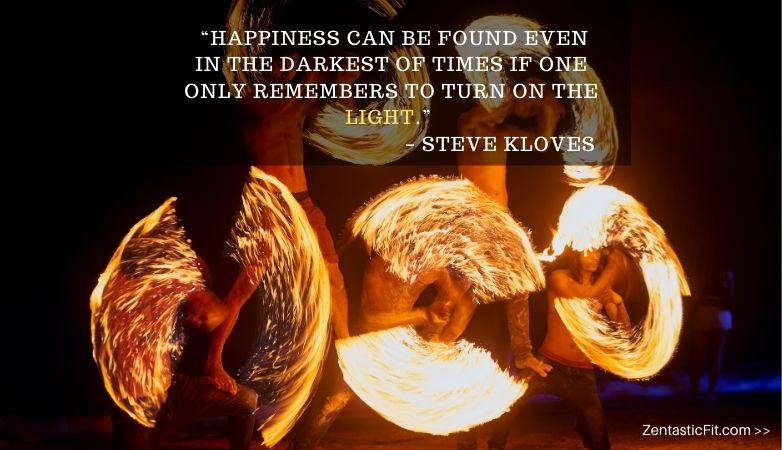 2. "Even the darkest night will end and the sun will rise." – Victor Hugo, Les Misérables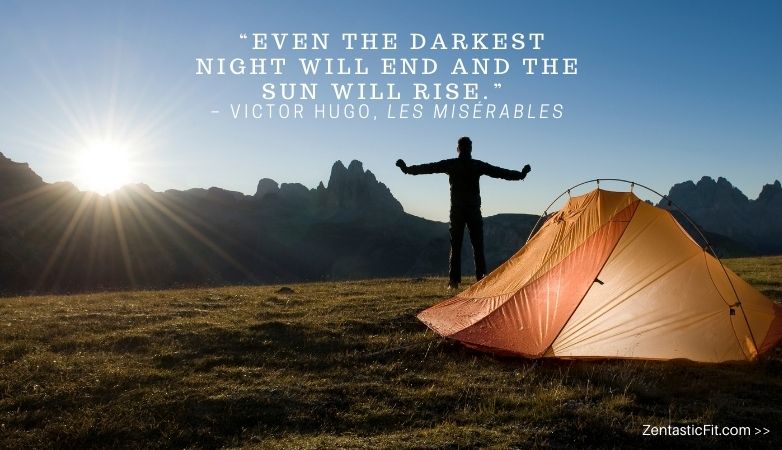 3. "It is often in the darkest skies that we see the brightest stars." – Richard Evans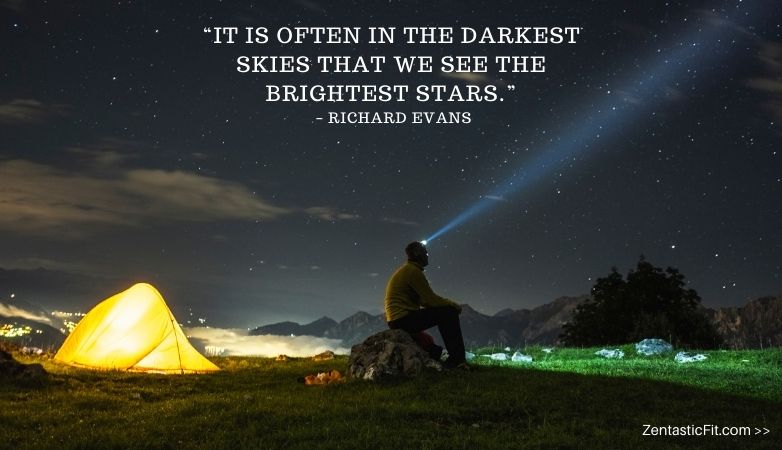 4. "Things work out best for those who make the best of the way things work out." – John Wooden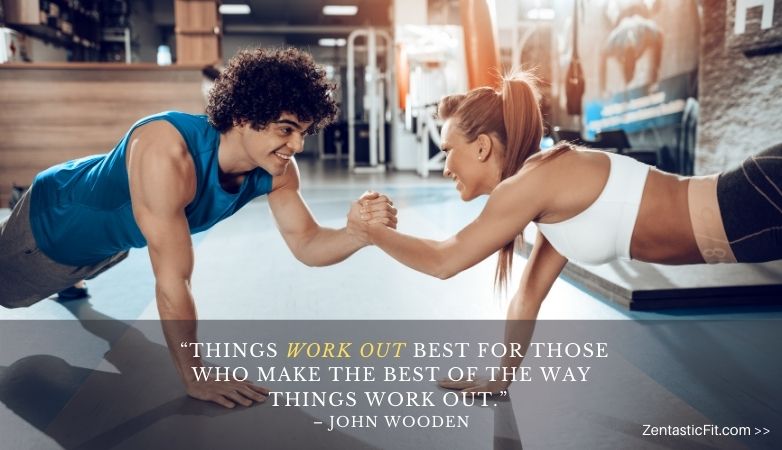 5. "Be thankful for what you have; you'll end up having more. If you concentrate on what you don't have, you will never, ever have enough." – Oprah Winfrey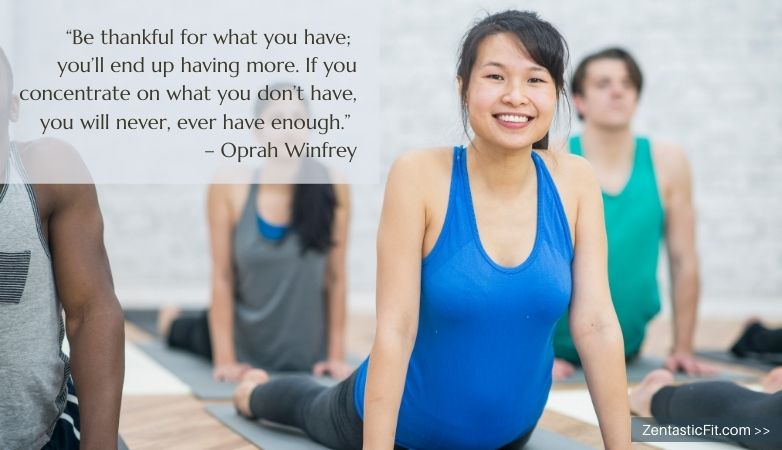 6. "Some people grumble that roses have thorns; I am grateful that thorns have roses." – Alphonse Karr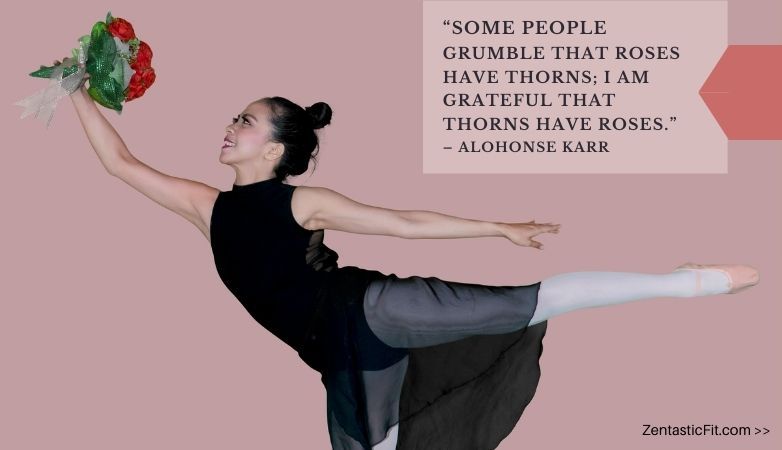 Quotes about Finding the Joy in Life
Life is full of many joys and is made up of countless beautiful moments, but many of them are subtle and easily missed. May these quotes remind you to seek and find those little joys and special moments in life.
7. "Life is what happens to us while we are making other plans." – Allen Saunders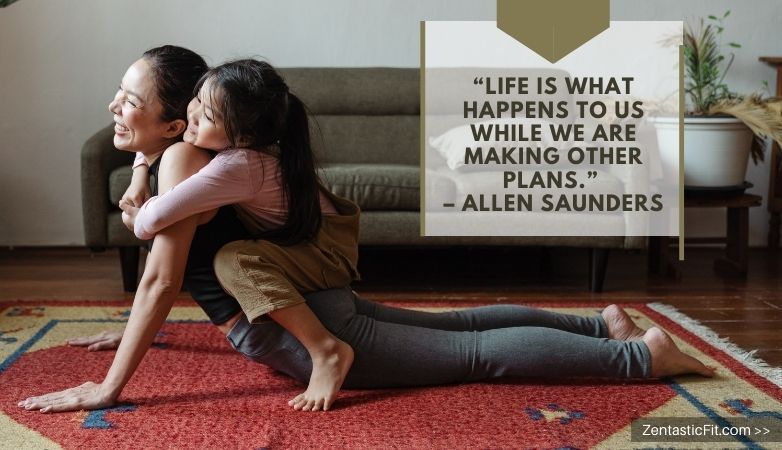 8. "So often we focus on the finish line that we fail to enjoy the journey." – Dieter F. Uchtdorf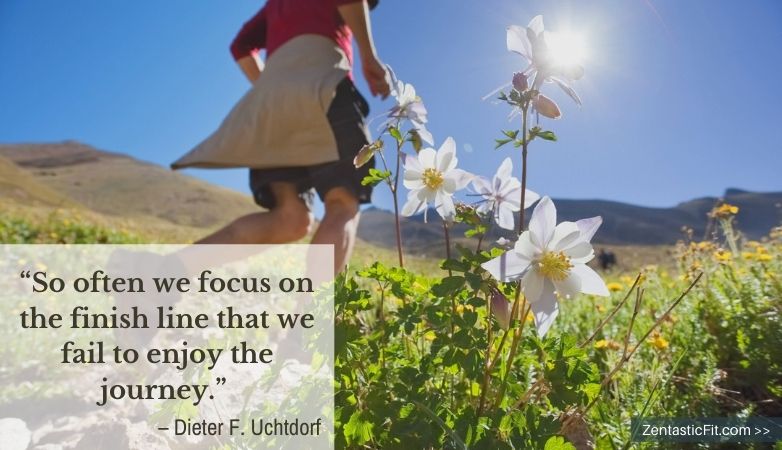 9. "Life is about moments. Create them. Don't wait for them." – Tony Robbins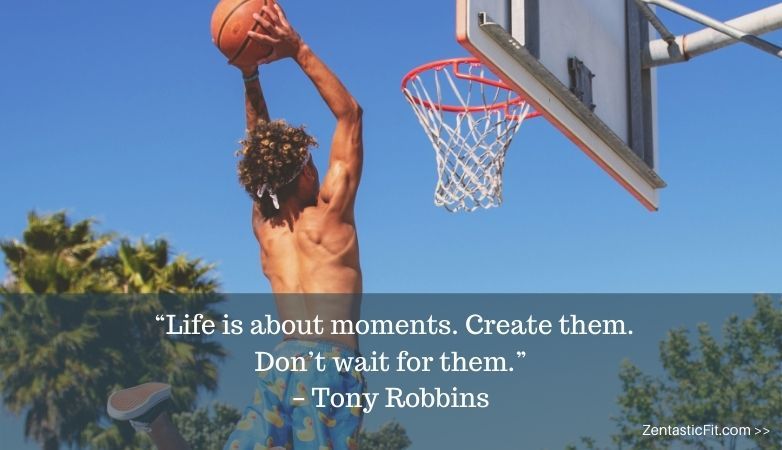 10. "Live for the moments you can't put into words." – Clo Mailen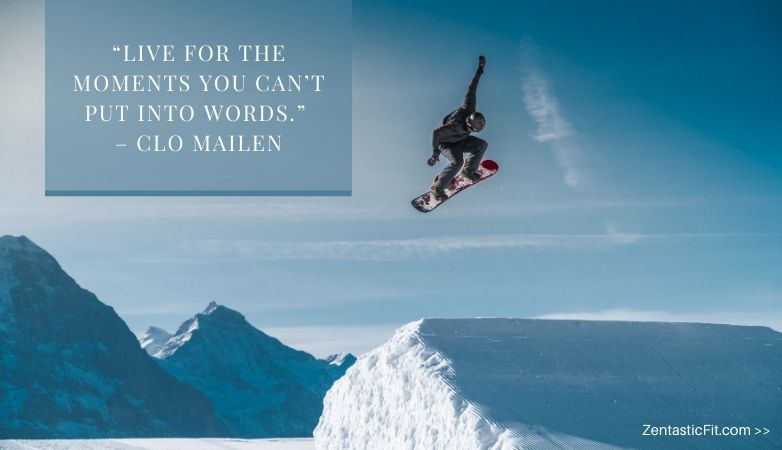 11. "Don't count the days; make the days count." – Muhammad Ali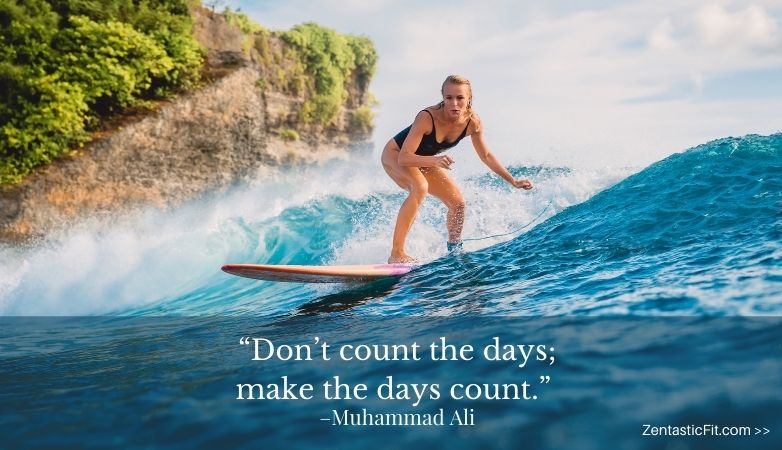 12. "Enjoy the little things, for one day you may look back and realize they were the big things." – Robert Brault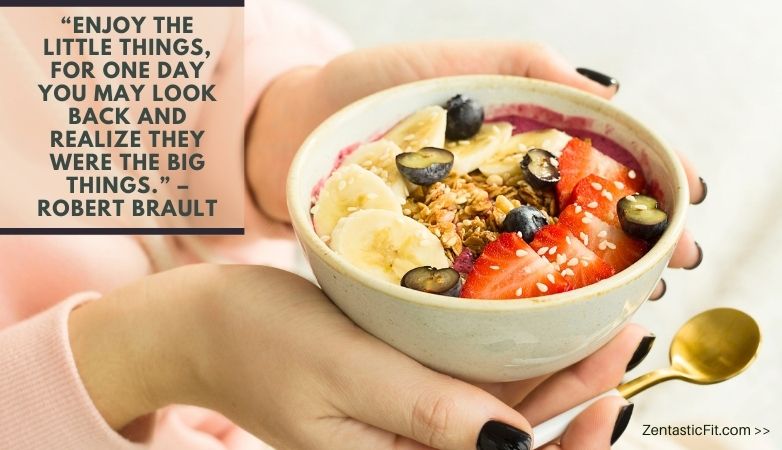 13. "Be so busy loving your life that you have no time for hate, regret, or fear." – Karen Salmonsohn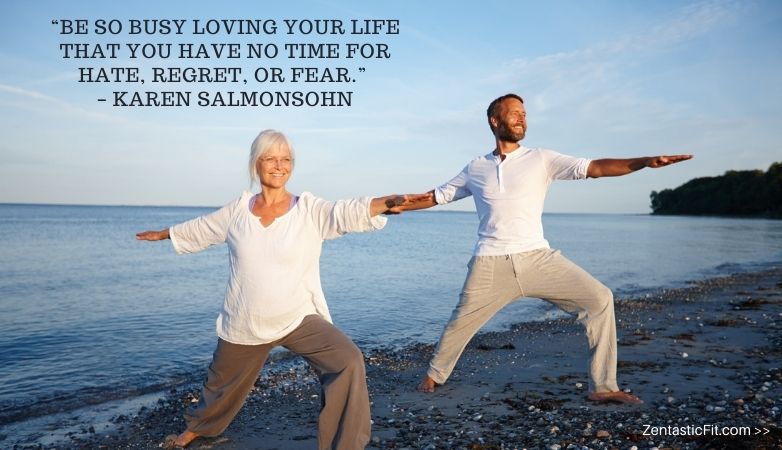 14. "Take every chance you get in life, because some things only happen once." – Karen Gibbs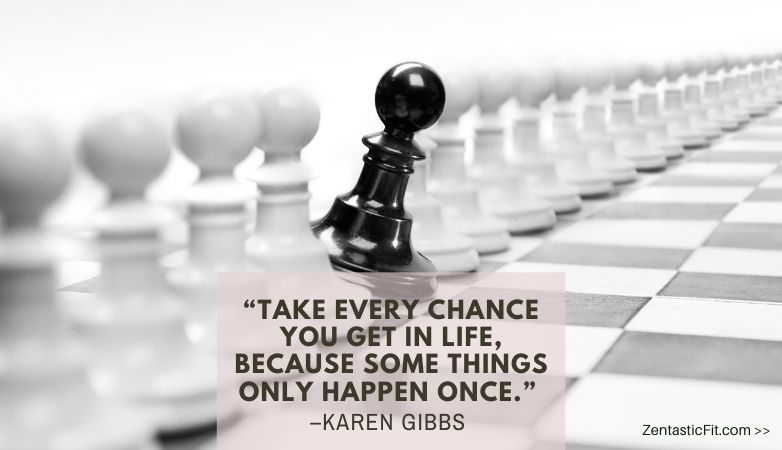 15. "Life is too short to wake up with regrets. So love the people who treat you right. Forget about those who don't. Believe everything happens for a reason. If you get a chance, take it. If it changes your life, let it. Nobody said life would be easy, they just promised it would most likely be worth it." – Harvey MacKay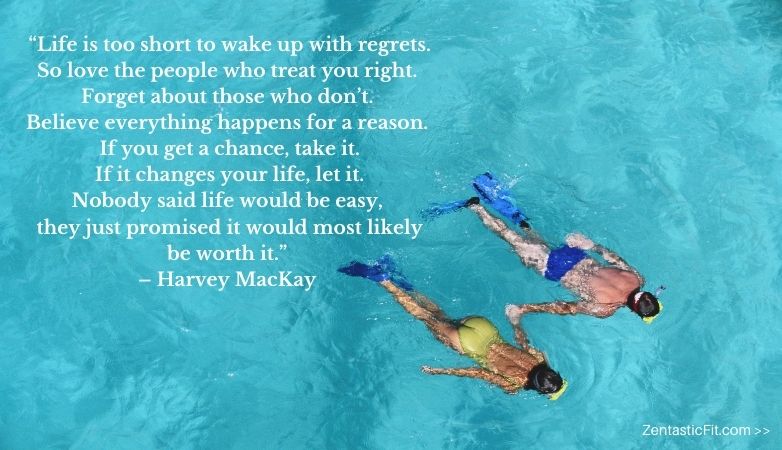 Quotes to Motivate You Towards Your Goals
Discipline and motivation are the fuel for accomplishing any goal. But like any other fuel, they get used up. When the gas tank for your goals is running low, fill it up with these quotes about motivation, working hard, and going big. 
16. "Hard work beats talent when talent doesn't work hard." – Tim Notke (via Kevin Durant in Thunderstruck)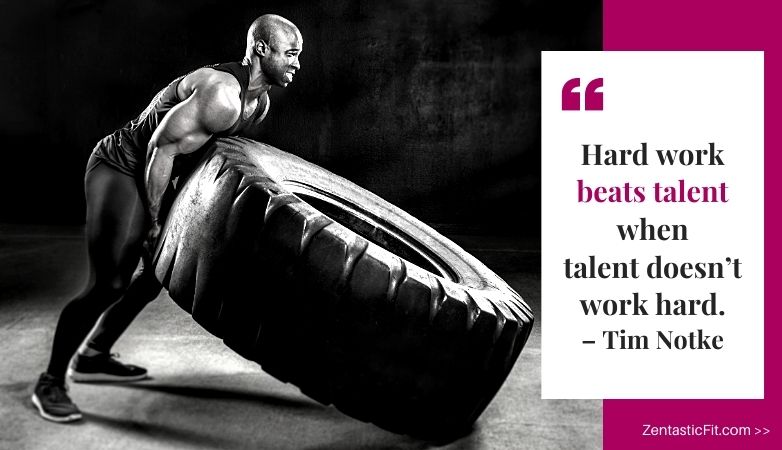 17. "The difference between wanting and achieving is discipline." – Unknown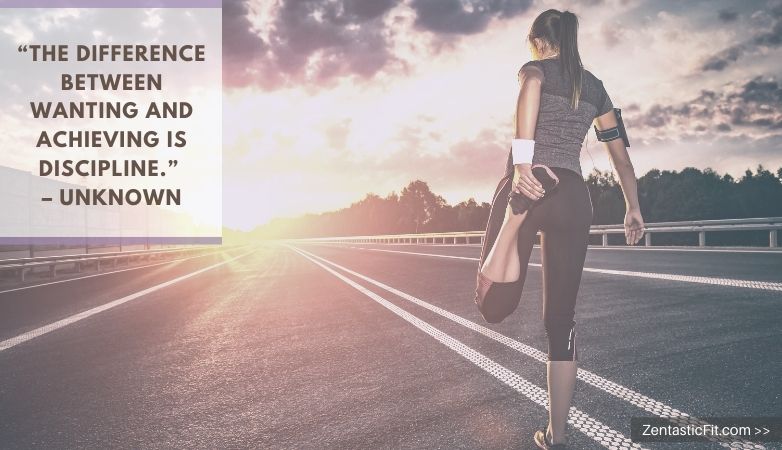 18. "I may not be there yet, but I'm closer than I was yesterday." – Unknown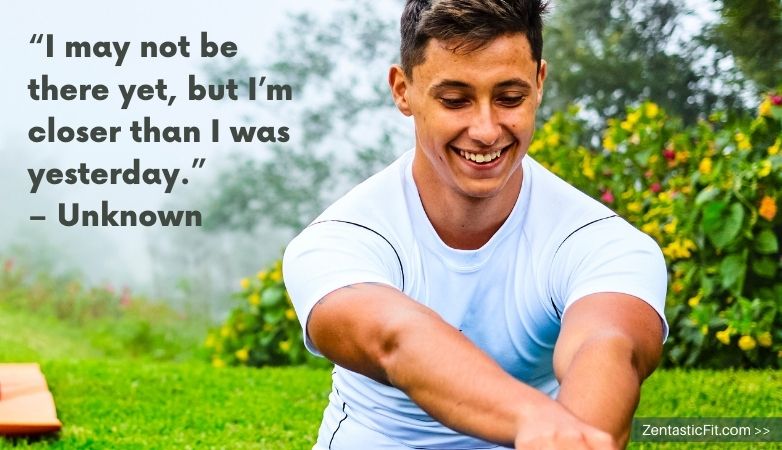 19. "A journey of a thousand miles begins with a single step." – Lao Tzu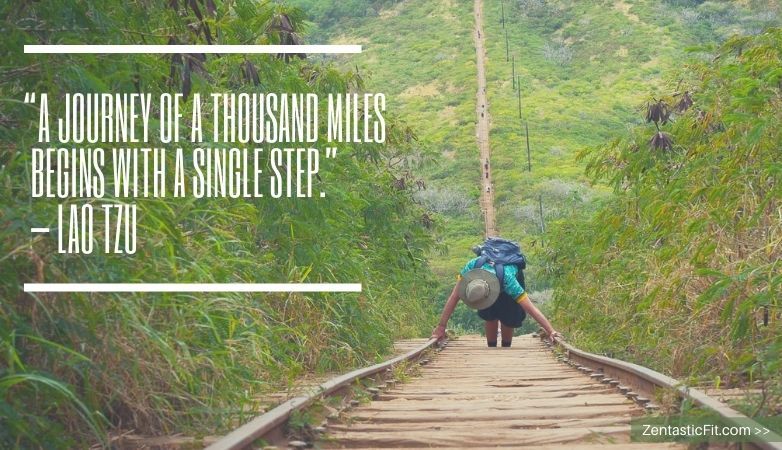 20. "Shoot for the moon. Even if you miss, you'll land among the stars." – Norman Vincent Peale
21. "Don't downgrade your dream just to fit your reality. Upgrade your conviction to match your destiny." – Stuart Scott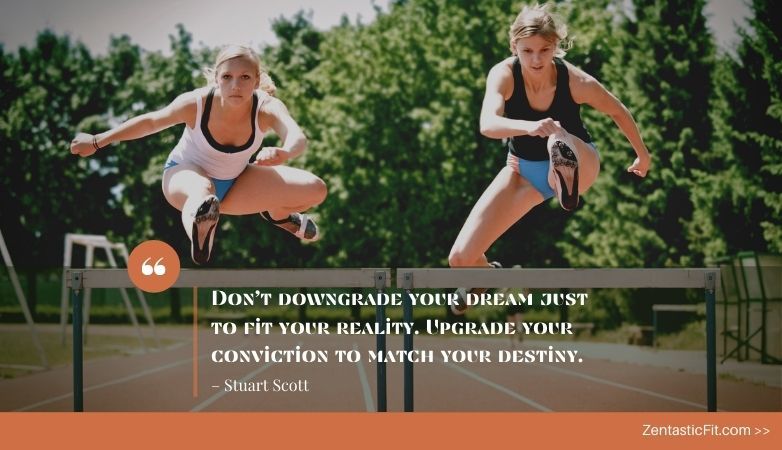 22. "A goal should scare you a little and excite you a lot." – Joe Vitale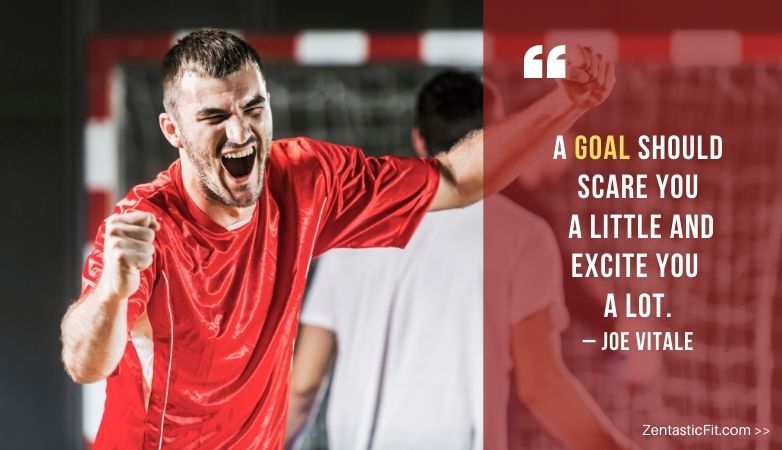 23. "If you want something you've never had. You must be willing to do something you've never done." – Thomas Jefferson (rumored)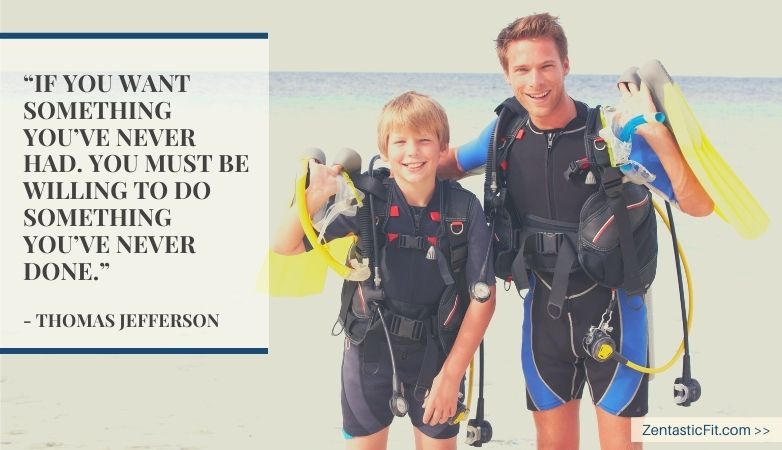 24. "Never give up on a dream just because of the time it will take to accomplish it. The time will pass anyway." – Earl Nightingale
25. "You never fail until you stop trying." – Albert Einstein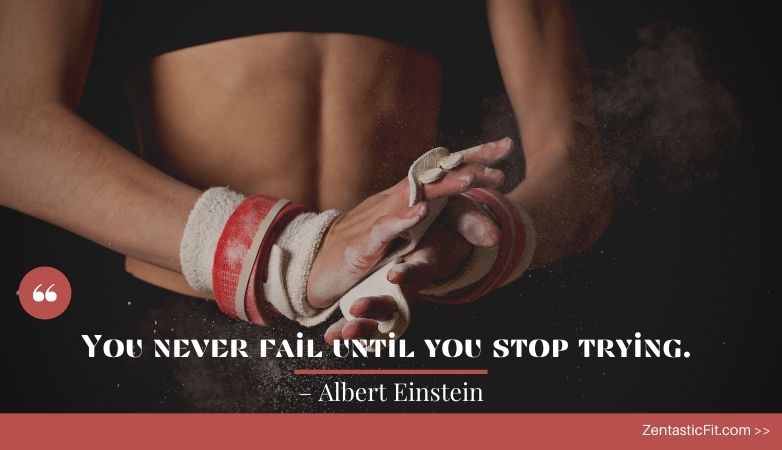 26. "If you're tired of starting over, stop giving up." – Unknown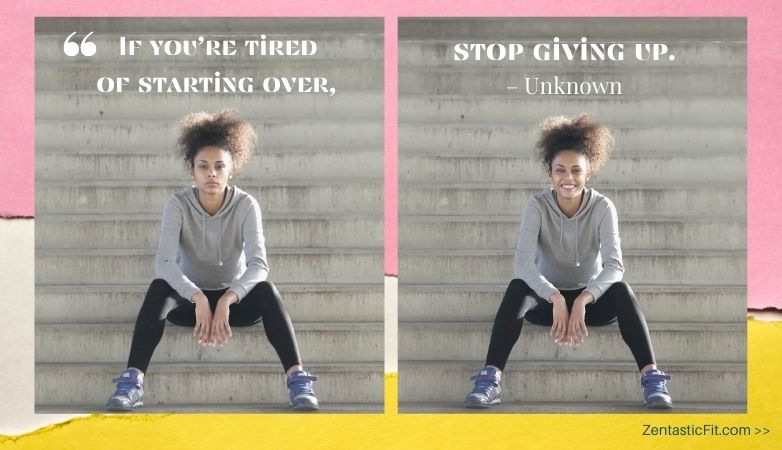 27. "Whether you think you can, or you think you can't, you're right." – Henry Ford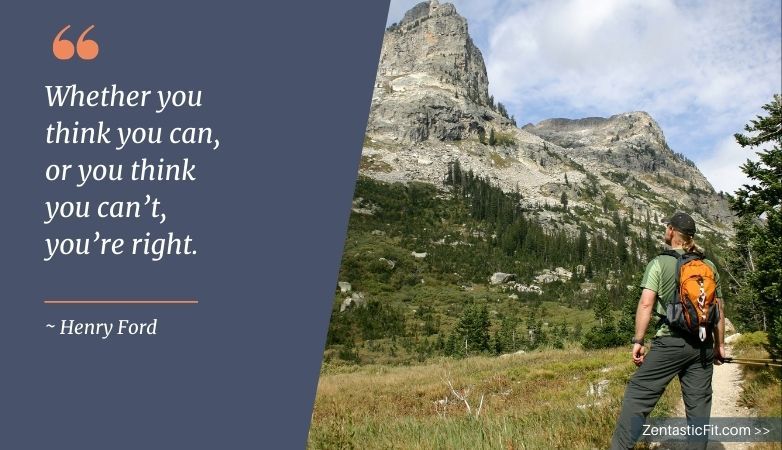 28. "There is only one thing that makes a dream impossible to achieve: the fear of failure." – Paulo Coelho, The Alchemist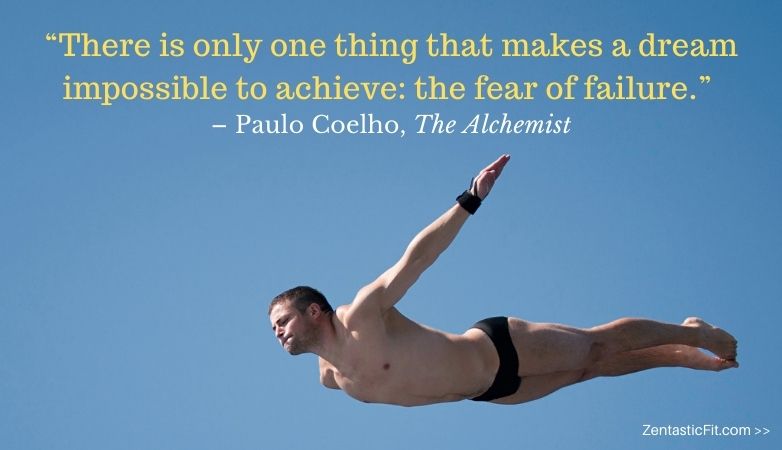 29. "If you don't sacrifice for what you want, what you want becomes the sacrifice." – Jay Shetty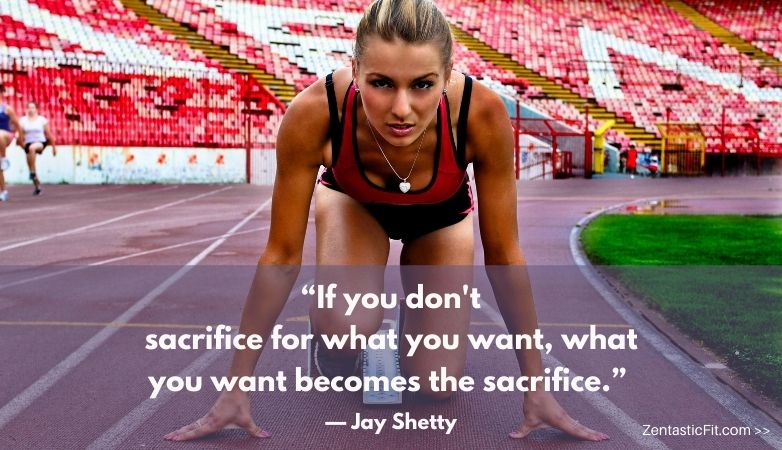 30. "Success is walking from failure to failure with no loss of enthusiasm." – Winston Churchill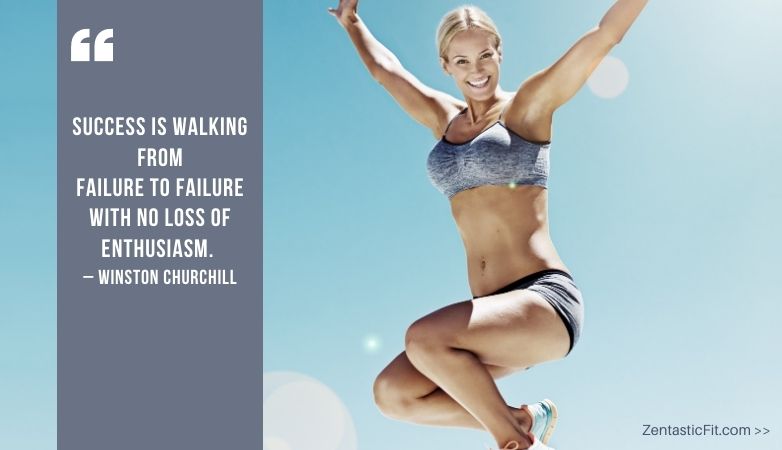 31. "You cannot swim for new horizons until you have courage to lose sight of the shore." – William Faulkner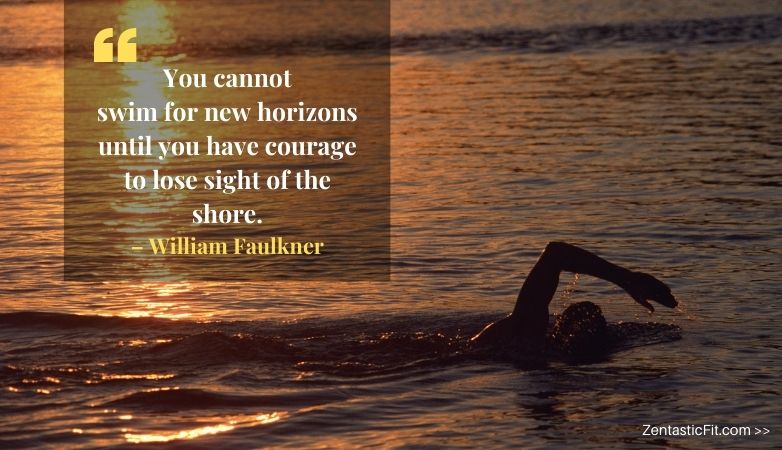 32. "If people are doubting how far you can go, go so far that you can't hear them anymore." – Michele Ruiz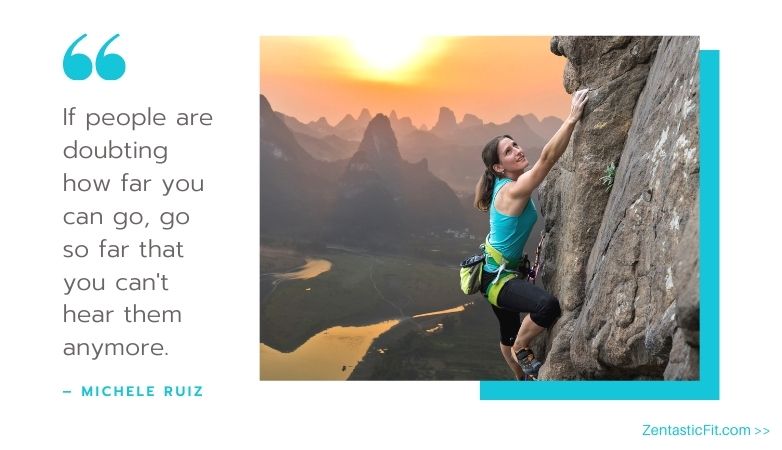 33. "The only time you should ever look back is to see how far you've come." – Bangtan Boys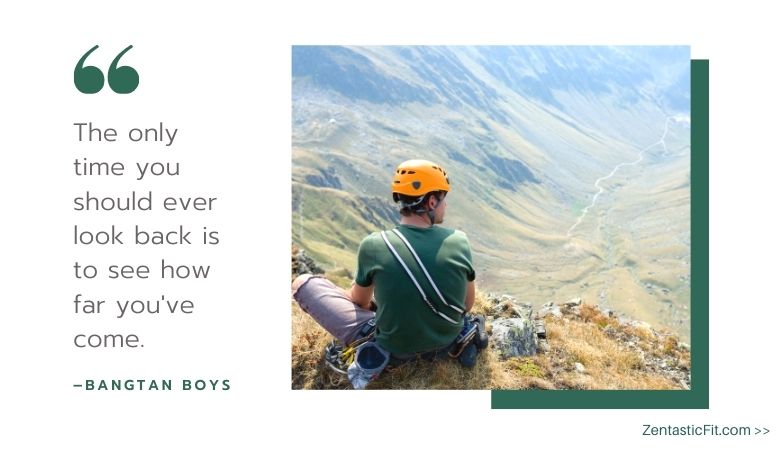 Quotes about Resilience and Perseverance
Life is hard; mistakes happen; we fall. That's what it is to be human. But so is a fighting spirit; so is the ability to learn from our mistakes and do better the next time; so is the tenacity to get back up, to dust off our shoes, and give it another go. So the next time you find yourself down, let these quotes inspire you to get up instead of giving up. And let them remind you that you got this!
34. "You can't go back and change the beginning, but you can start where you are and change the ending." – C. S. Lewis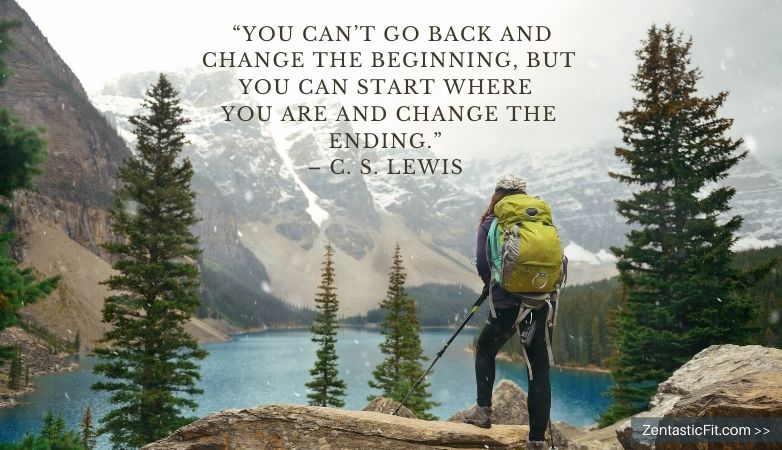 35. "A diamond is a chunk of coal that did well under pressure." – Henry Kissinger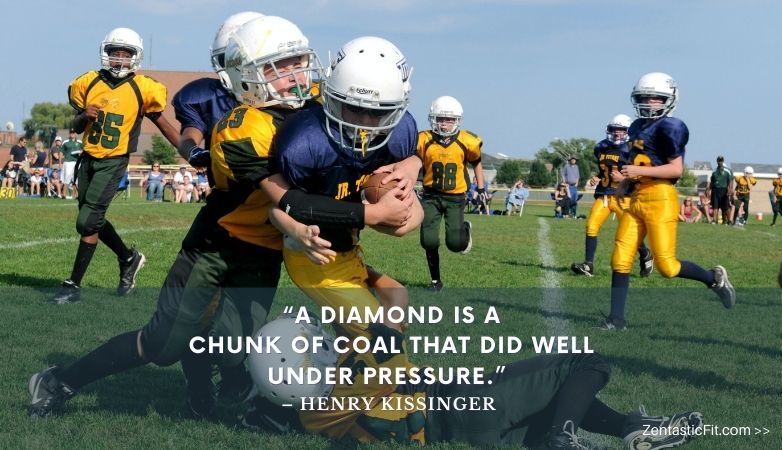 36. "Challenges are what make life interesting and overcoming them is what makes life meaningful." – Joshua J. Marine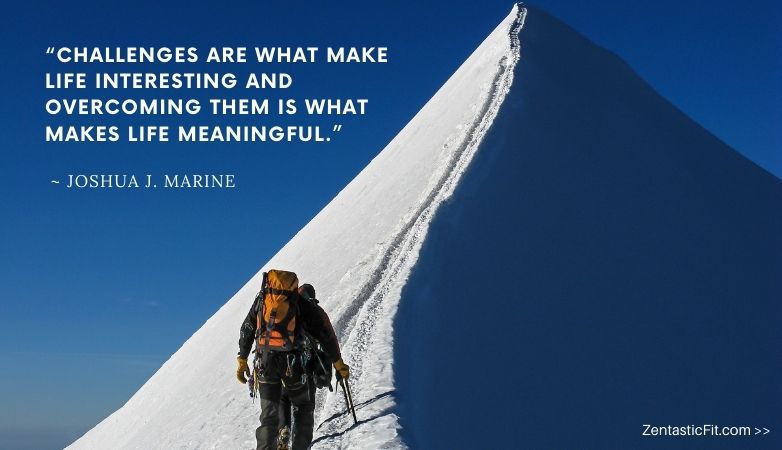 37. "The secret of life, though, is to fall seven times and to get up eight times." – Paulo Coelho, The Alchemist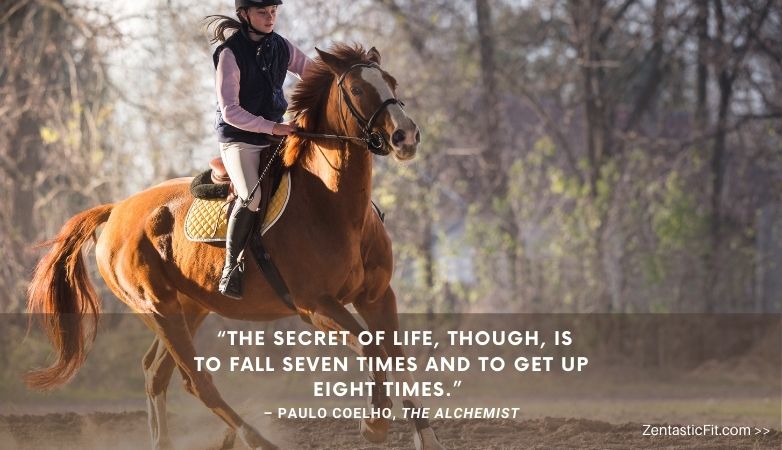 38. "Falling down is an accident. Staying down is a choice." – Rosemary Nonny Knight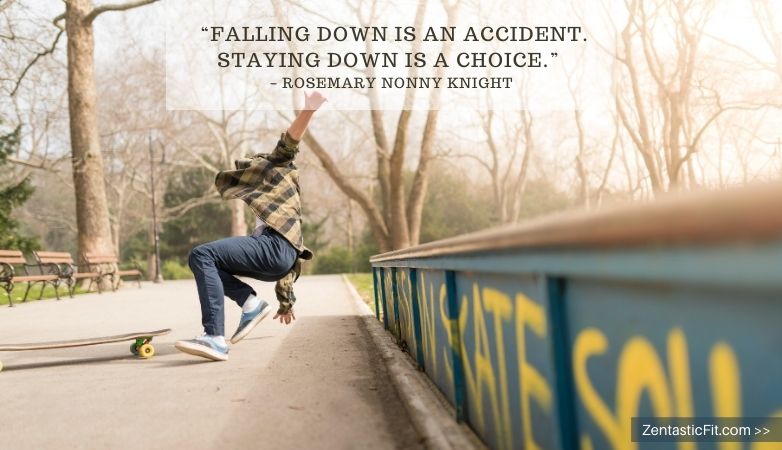 39. "A river cuts through rock not because of its power, but because of its persistence." – James N. Watkins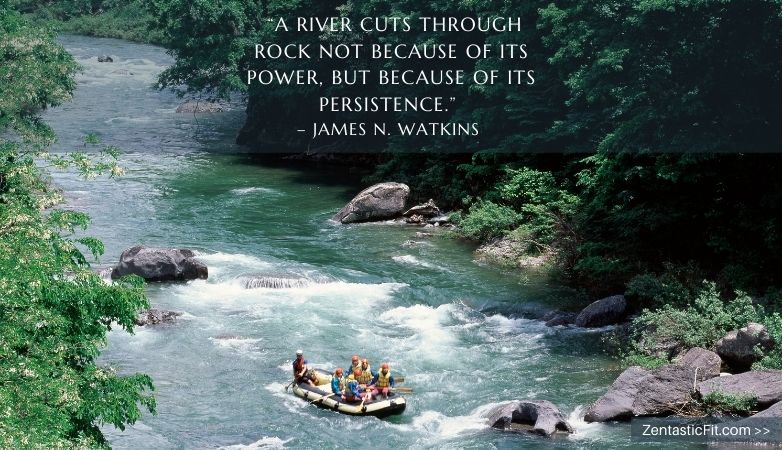 Quotes to Remind You Why Exercise Is Essential
A workout doesn't have to be intense or last a long time in order for it to be good for you. Even 15 minutes of low-intensity activity is way better than nothing—and it could do wonders for your health, both physically and mentally. So hopefully these quotes will inspire you to do something good for your body by moving it, whatever that looks like.
40. "You're only one workout away from a good mood." – Unknown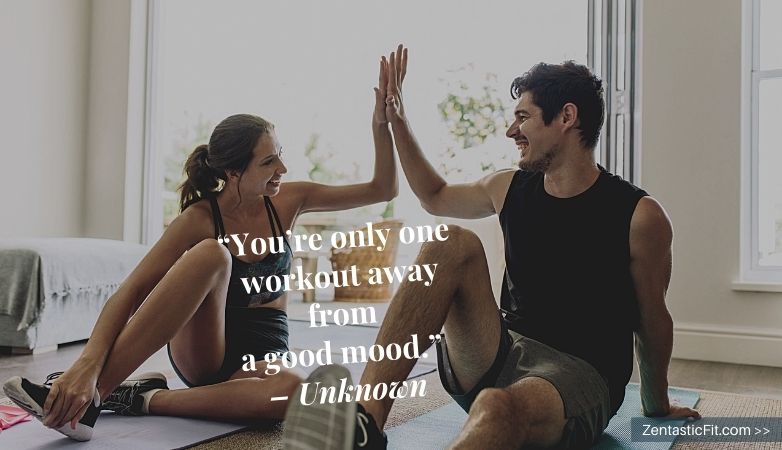 41. "Your body is your most precious possession. Take care of it." – Jack LaLanne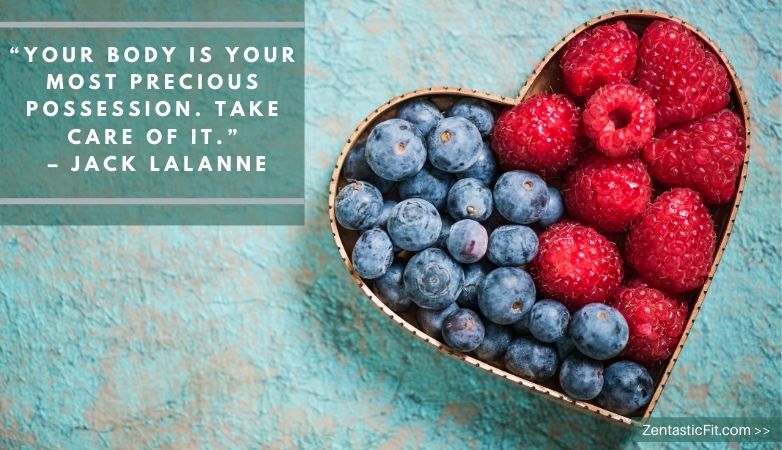 42. "Do something today that your future self will thank you for." – Unknown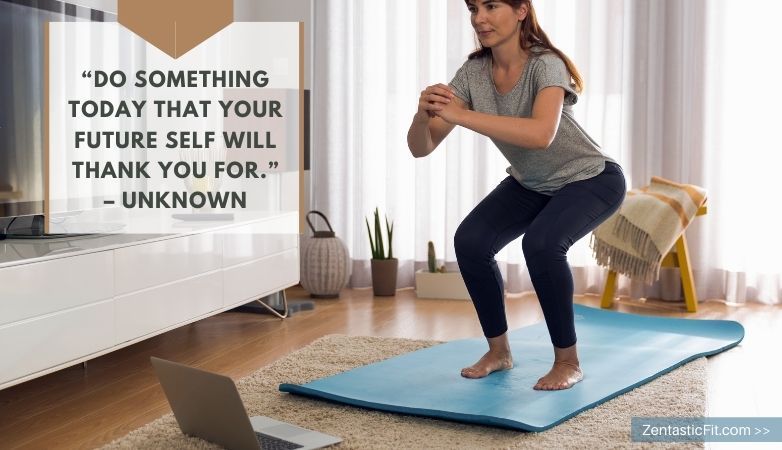 43. "Don't let the scale define you. Be active, be healthy, be happy." – Unknown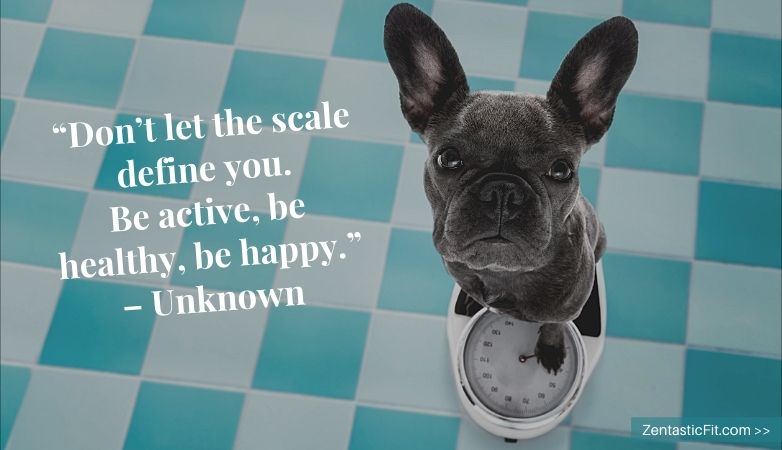 44. "The only bad workout is the one that didn't happen." – Unknown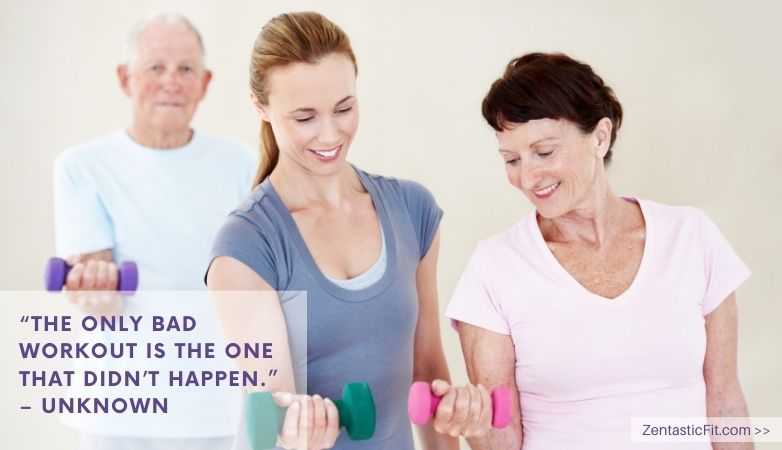 45. "You don't have to be extreme, just consistent." – Unknown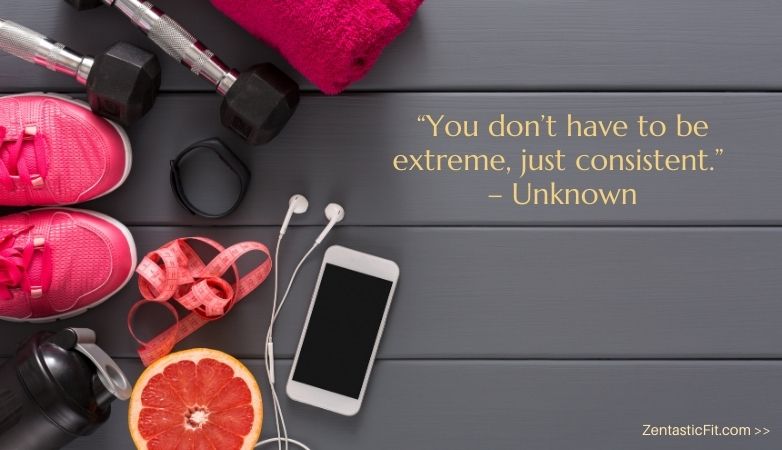 46. "The only person you should try to be better than is the person you were yesterday." – Matty Mullins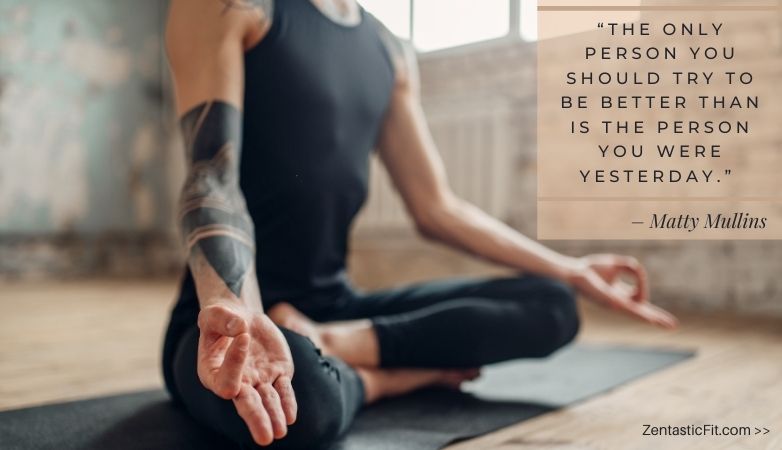 47. "A body that's trained for everything is ready for anything." – Dustin Meriwether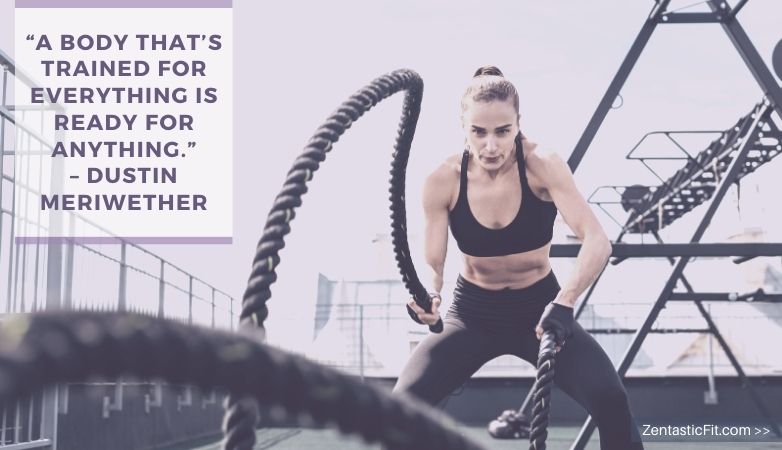 48. "If it doesn't challenge you, it won't change you." – Fred DeVito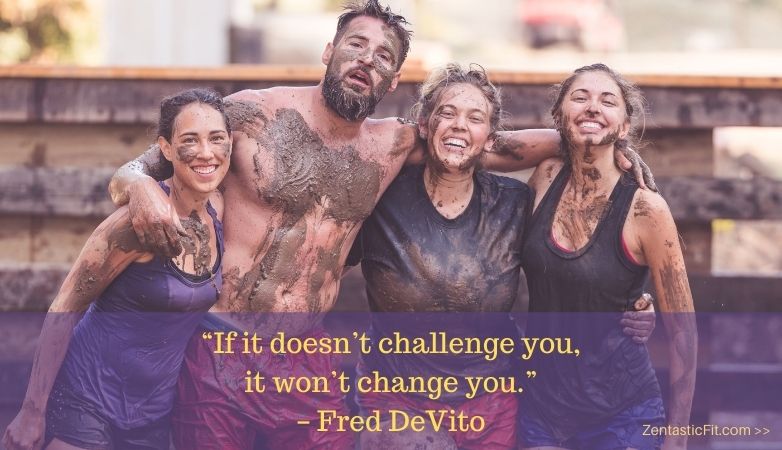 Quotes about Connection and Courage
Relationships are vital to the human experience. We need community as much as we need food, water, and shelter. But relationships take work; they take courage. It can be hard sometimes, but, as these quotes remind us, it's so worth it.
49. "One of the most important things you can do on this earth is to let people know they are not alone." – Shannon L. Alder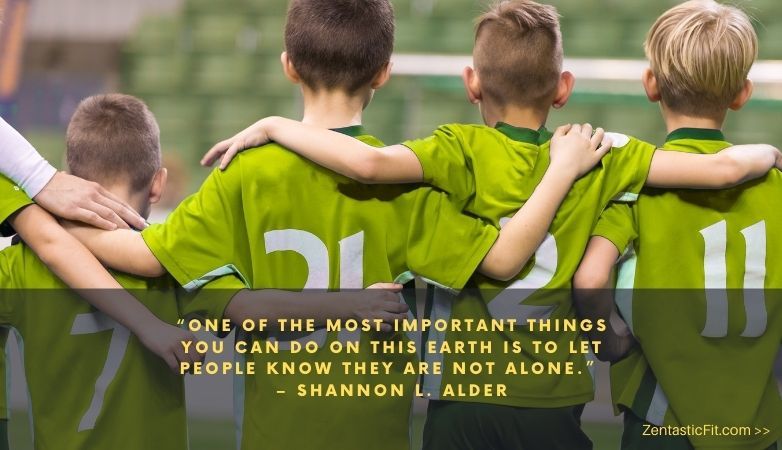 50. "If you wish to be loved, love." – Lucius Annaeus Seneca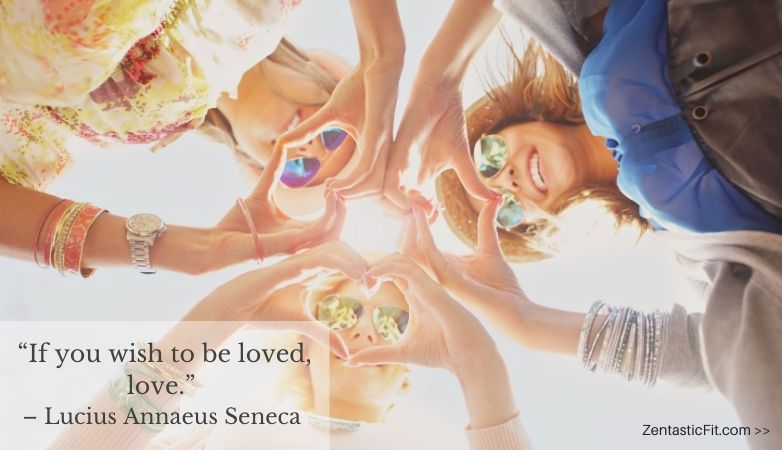 51. "When you stop expecting people to be perfect, you can like them for who they are." – Donald Miller, A Million Miles in a Thousand Years: What I Learned While Editing My Life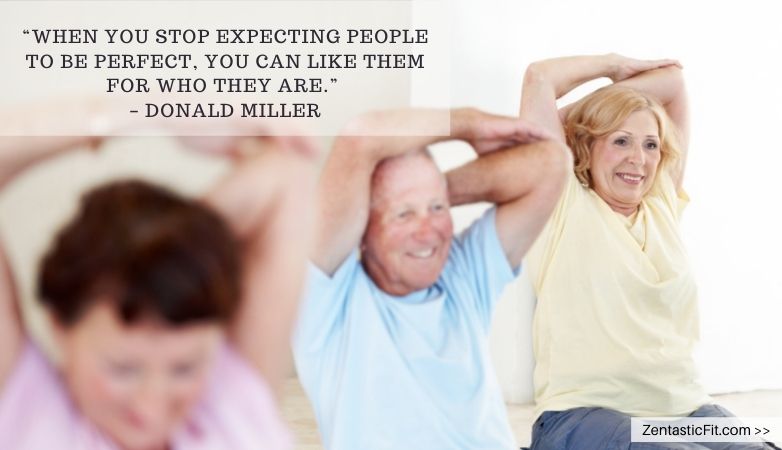 52. "Remember, we all stumble, every one of us. That's why it's a comfort to go hand in hand." – Emily Kimbrough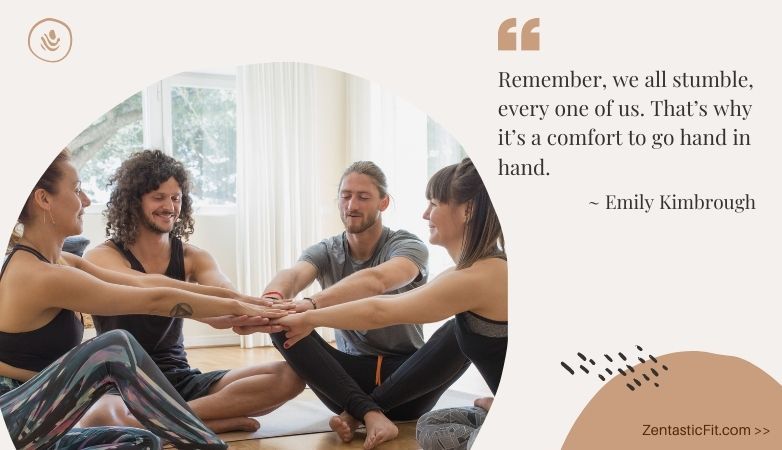 53. "Too often we underestimate the power of a touch, a smile, a kind word, a listening ear, an honest compliment or the smallest act of caring, all of which have the potential to turn a life around." – Leo Buscaglia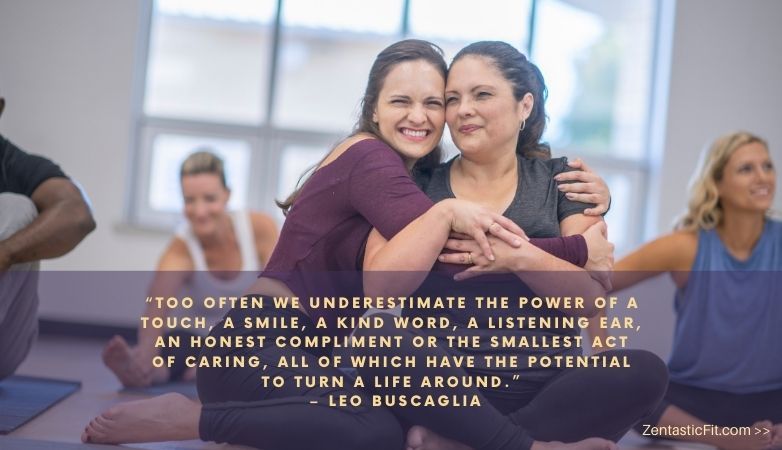 54. "Love is not something we give or get; it is something that we nurture and grow, a connection that can only be cultivated between two people when it exists within each one of them—we can only love others as much as we love ourselves." – Brené Brown, The Gifts of Imperfection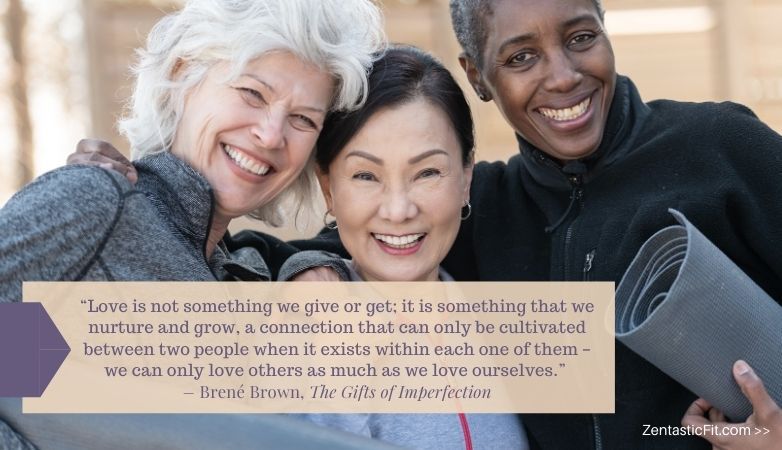 55. "When you know your worth, no one can make you feel worthless." – Unknown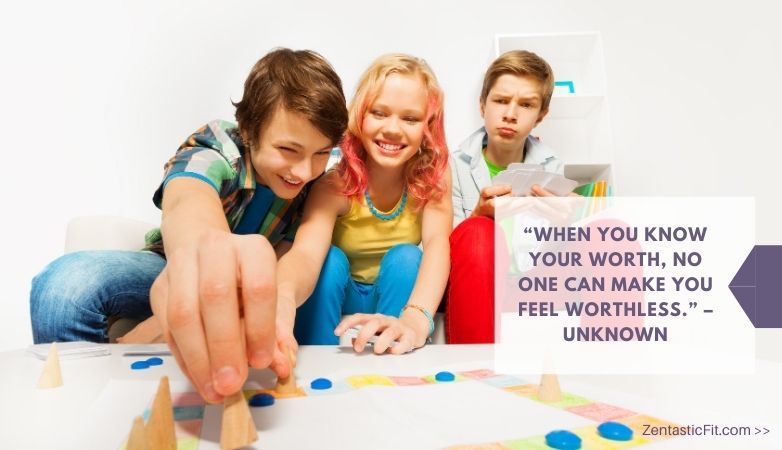 56. "Always be a first-rate version of yourself and not a second-rate version of someone else." – Judy Garland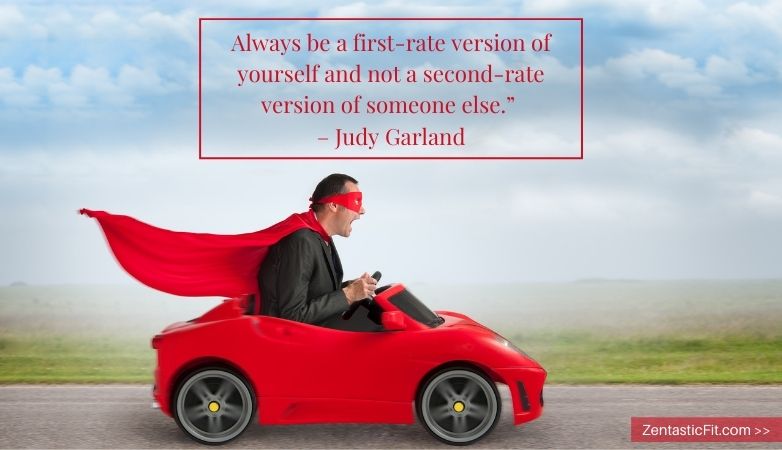 57. "In order to be irreplaceable, one must always be different." –  Coco Chanel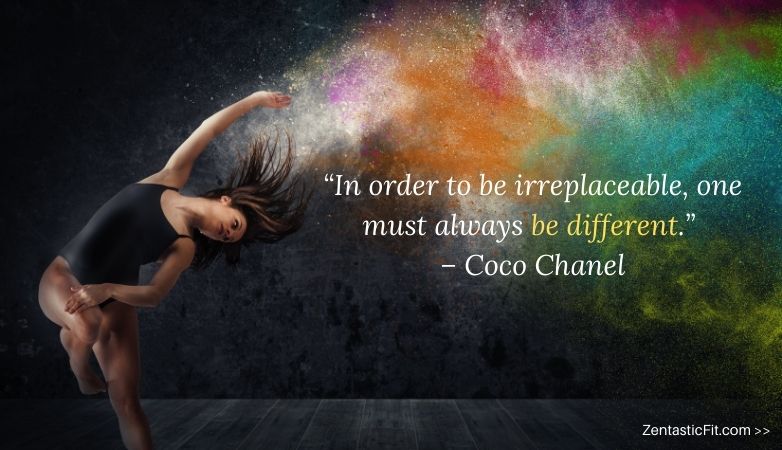 58. "Be who you are and say what you feel, because those who mind don't matter and those who matter don't mind" – Bernard Baruch and Dr. Seuss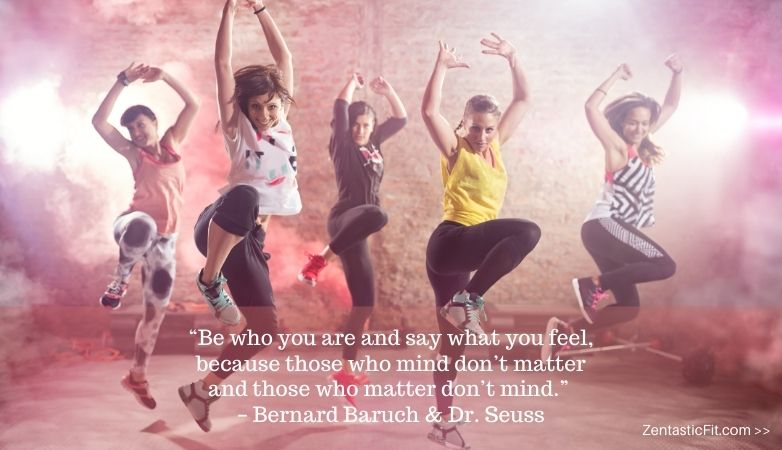 59. "Owning our story can be hard but not nearly as difficult as spending our lives running from it. Embracing our vulnerabilities is risky but not nearly as dangerous as giving up on love and belonging and joy—the experiences that make us the most vulnerable. Only when we are brave enough to explore the darkness will we discover the infinite power of our light." – Brené Brown, The Gifts of Imperfection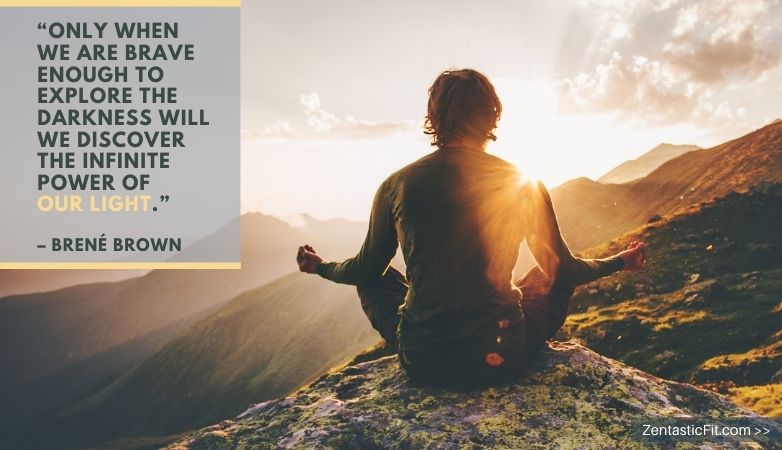 60. "To share your weakness is to make yourself vulnerable; to make yourself vulnerable is to show your strength." – Criss Jami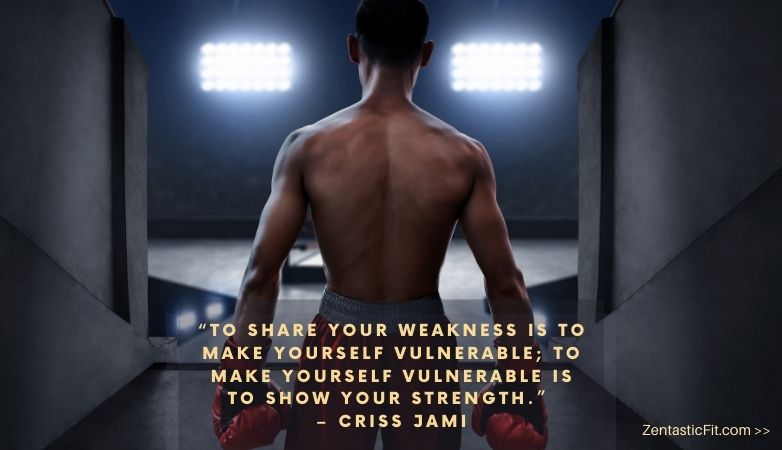 Hopefully you feel a little more ready to tackle your day after reading those quotes. And if you still need a little extra encouragement, try working with one of our amazing coaches. They'd love to help you get to where you want to go and to live the life you want—and deserve—to live.
Related Articles