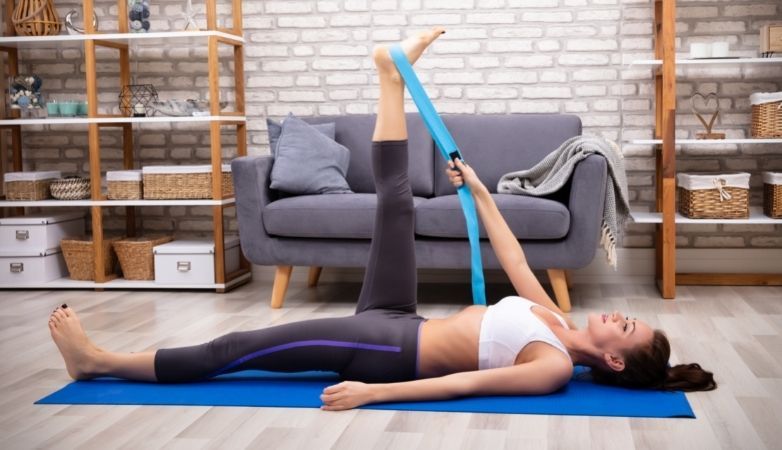 6 Must-Have Items for Doing Yoga at Home
Whether you are a seasoned pro at doing yoga at home or considering starting a solo yoga practice from the comfort of your living room, it is important to be prepared with the best and most useful accessories. From towels and blocks to blankets and meditation pillows, continue reading for our list of the 6 must-have items for doing yoga at home.
Your Yoga Mat
In order to have a good yoga class from the comfort of your home, a yoga mat should be the first and most important item on your list. Depending on the size of your home and the type of floor where you are doing yoga, you may need a specific type of yoga mat.
For those with slick and slippery floors like tile and wood, consider getting a yoga mat made of rubber from a reliable company like Lululemon. For anyone doing yoga on carpet or cork floors, however, a yoga mat made from natural materials like cork and bamboo will help level the surface for an increased ability to balance.
For people who enjoy doing yoga in the backyard, a yoga rug might be best for your outdoor yoga needs. With more flexibility and moisture-absorbing power than a yoga mat, yoga rugs are easy to wash, easy to transport, and easy to fold up after taking a great class on the lawn.
A Non-Stick Yoga Towel
When doing yoga at home, it is easy to become sweaty and therefore begin to slip around. For a good non-slip at-home practice, make sure you have a towel handy. A clean hand towel can be used to wipe sweat from your arms, forehead, legs, and even feet for holds like natarajasana, otherwise known as a dancer's pose.
A full-sized towel can be used to stand on or lay on when practicing in a horizontal position, or placed under the hands for anti-slip resistance during downward-facing dog.
Yoga Blocks
The third must-have item on our list includes yoga blocks. It is a common misconception that only beginner yogis need to or can use yoga blocks for their practice. Especially when doing yoga at home, a good yoga block can offer additional stretch, increased support, and even challenge the extension of backbends in wheel pose when placed under the hands and feet. Yoga blocks are a great way to push yourself in a setting where there isn't an instructor present.
A Yoga Strap
A yoga strap is an excellent accessory for at-home yoga practice because it keeps you in check with your alignment. When doing yoga alone following along to a video, simply place the yoga strap around your legs or arms during chair pose or elbows during each and every chaturanga. This will add muscle definition due to correct placement and give you an even greater physical workout.
Your Yoga Blanket
Utilizing your blanket during your at-home practice can make a world of difference when it comes to sit-ups, shoulder stands, and other poses where there is often discomfort from joints pressing into the ground. You can opt to use your blanket as extra padding or for after-class meditation. 
Since the home is usually a place of safety and comfort, adding a blanket to your savasana or post-yoga meditation can allow you to fall further away from thoughts in your mind and offer an excellent moment of rest and rejuvenation.
A Meditation Pillow
The last must-have item on our list for doing yoga at home is a meditation pillow. MeditationTo pillows can be purchased at a specific yoga-oriented shop or even be a couch pillow used for support. Meditation pillows are a great base for finding proper posture during pre-class breathing exercises and post-class meditation sessions.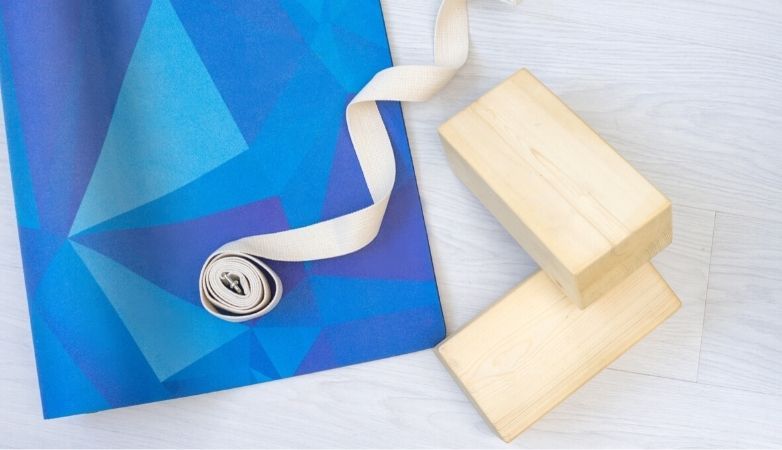 Take Class from the Comfort of Home
With a yoga mat, blanket, meditation pillow, and alignment accessories like yoga blocks and straps, your at-home yoga practice is sure to be a success. In addition to these items, make sure that you are taking care to always properly hydrate before and after any physical exertion both at home and in the studio.
To find classes, teachers, and studios to help lead your practice both in-person and virtually, check out our directory of friendly yoga professionals at ZentasticFit.com. Sign up for access to inspiring information and our informational newsletters.
By Shasta Fay
Related Articles