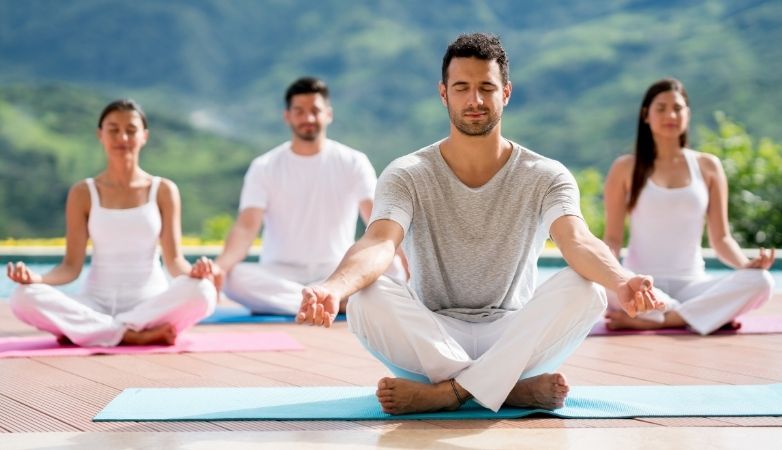 5 Tips to Successfully Creating Meditations for Your Yoga Class
Yoga and meditation go together quite well, but there are some tips you need to know when incorporating meditation with yoga. If you are worried that your students won't be able to sit still during a short meditation practice, these tips can help you overcome that fear.
The good news is, you don't have to engage in a long meditation for it to be beneficial, because a short practice can be just as lovely.
A simple meditation at the end of your class gives students the opportunity to calm and center their energy. However, there are also a lot of benefits to doing a short meditation practice at the start of your yoga class, because it's a good way to help people focus and prepare for the work ahead.
Here are some tips you might find helpful when thinking about adding meditation as part of your repertoire.
1. Keep It Short and Sweet
A five-minute meditation at the beginning or end of your yoga class might be all you need in terms of a quick practice to calm and center the energy.
We all have short attention spans. While you may think a longer meditation practice is amazing, your students may not agree. For that reason, it is best to keep your meditations short and simple.
It is hard for many of us to truly sit in silence, so a short practice is best. Make a goal to set a timer for 5-minutes and see if you notice a change in your students.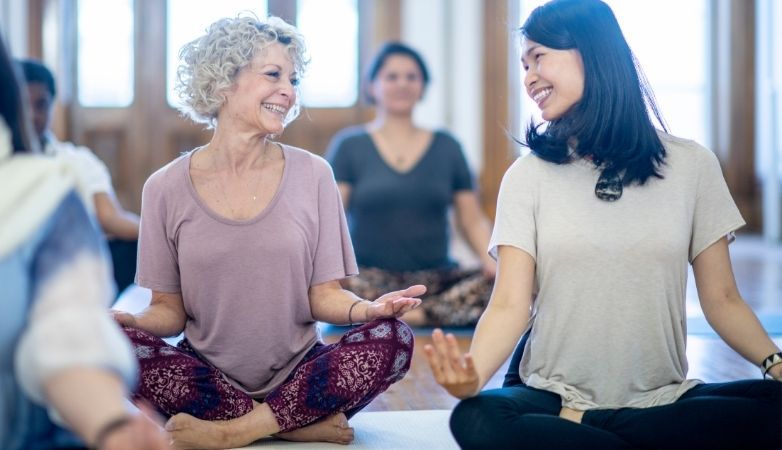 2. Try something different
There are no hard and fast rules when it comes to how long a meditation should be or when it should be done. If you feel like breaking up your yoga class by adding a couple of mini-meditation sessions in the middle of certain poses, then by all means do that. One creative way to begin introducing students to meditation is by doing a 1–2-minute breathing practice at the start of the class, and another short meditation at the end of the class. This is a great way to get your students in the habit of sitting still and focusing on their mind and body.
Splitting your meditations up makes them less intimidating. You can also try doing a short breathing meditation between poses, for something different.
3. Make Certain Poses Meditation Moments
Incorporating in meditation during certain asanas or poses can be very beneficial to a practice like yin yoga or any kind of restorative yoga practice.
You can do a short breathing practice, a focus meditation, or any other kind of simple practice in the middle of any pose.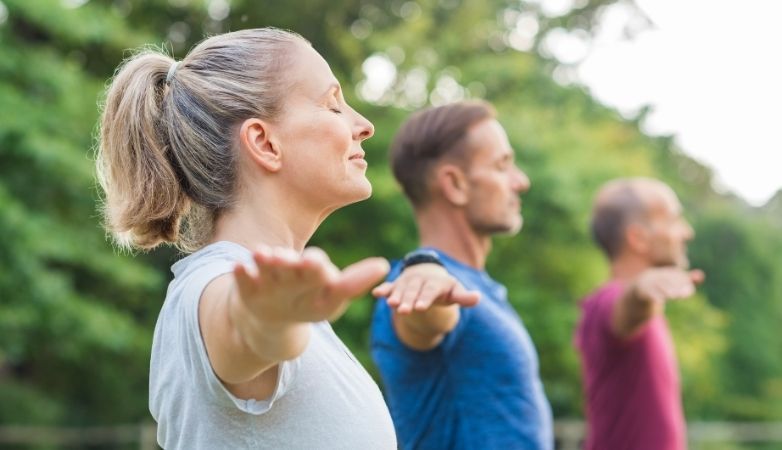 4. Take a Moment to Explain the Benefits of a Short Practice
Some people are intimidated by the thought of meditation. It's best to take a few minutes to explain the benefits of incorporating in meditation with yoga if you plan on using it within your classes.
People get intimidated by meditation because they think they have to figure out how to stop the flow of thoughts, which isn't always easy.
The truth is meditation is really more focused on observing the mind. Taking the time to explain that key difference can help your students get over their fears. You can also incorporate a short mindfulness practice into your classes, instead of meditation. Mindfulness tends to be more focused on observing thoughts which may be easier for some people.
Explain to your students that there as many different types of meditation practices as there are yoga practices, so there is something for everyone. That way they don't get discouraged if at first, they don't succeed.
5. Using A Script Versus Not Using One
If you find a great meditation script that you like, feel free to use it. You can also adapt scripts and create your own unique style. You may find it's easier initially to print out a short script, but the more you use it, the more you will probably adapt it to your own personal style.
There are hundreds if not thousands of meditation and mindfulness scripts available for free online,  so you will never run short of ideas. Try different scripts and styles until you find one you feel comfortable using.
The great thing about meditation is that it is beneficial for everyone. Utilizing a short meditation practice within your yoga classes can help your students more than you might think.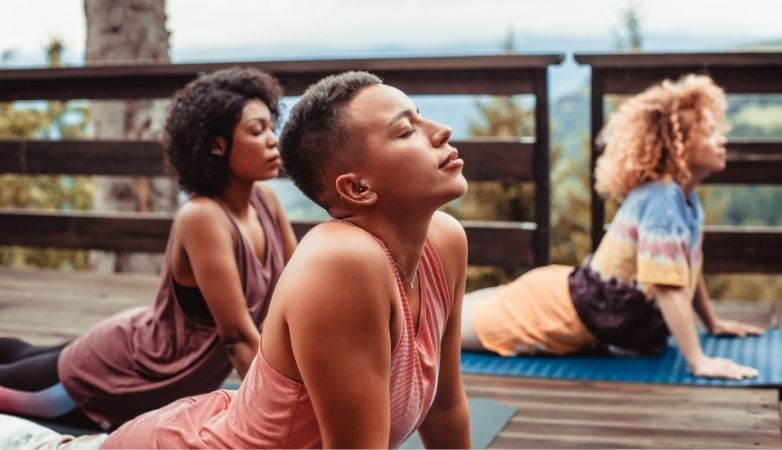 Sample Meditation for Happiness and Gratitude
Start by finding a position that's comfortable, with a straight back, and rest your hands gently on your lap. Take a nice deep breath, just breathing deeply all the way down into the body - and gently exhaling. Feel free to close your eyes for a deeper experience.
Allow the breath to calm and relax you. Make a pact to keep an open mind as you delve into this practice.
Begin by gently scanning the body for any feelings of tightness or stress. Breathe into those areas and see if you can soften them. Scanning the body is a wonderful way to release tension.
And take a moment right now to focus on something you are grateful for or something that makes you feel happy. Choose one thing. This could be anything from the smell of your morning coffee to the happiness and joy you feel about someone you love.
Focus on that for a moment.
Each of us can find joy in everything around us if we just take a moment to express some gratitude. Focus on one more thing you feel grateful for while repeating this simple affirmation in your mind:
I am grateful for my life. Thank you!
Just like the butterfly effect, taking the time to focus on one or two small things can really help shift your focus.
Within every moment - is an opportunity to celebrate life. When you approach life with the attitude of celebration - your life begins to expand.
When you feel extremely satisfied, grateful, and happy you create a much higher, positive vibration, and this positive vibration helps foster an attitude of gratitude.
And as our practice finishes, bring your attention back to the room, and notice how your mind and body feel.
Gently open the eyes.
Welcome back!
If you're looking to offer meditation or teach restorative yoga classes in a more personal setting, such as online video sessions as you build your practice, sign up to become an online yoga instructor or a life coach on our easy-to-use fitness and wellness platform today. Whether you are starting your coaching journey or have a significant following, we welcome you to join our ZentasticFit instructor community! 
By Jordan Blair
Related Articles