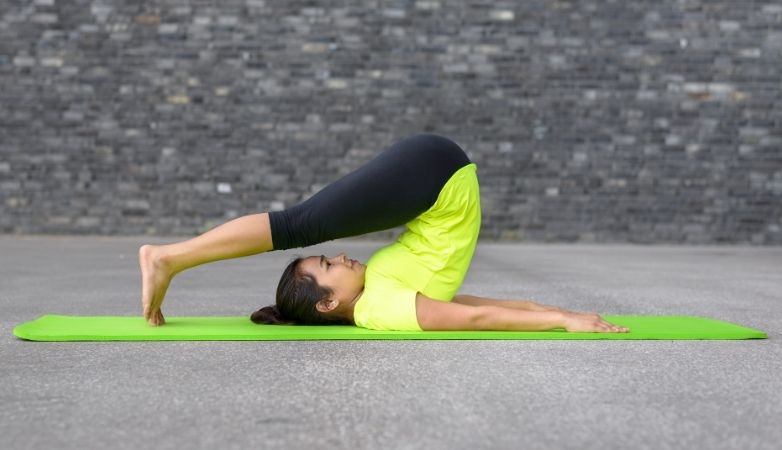 5 Overall Benefits of the Ashtanga Yoga Primary Series
Ashtanga yoga is a strong yoga practice that combines quick movements and sequences with the breath. It can be a very challenging yoga practice, which is one of the main benefits it offers.
Ashtanga yoga was created by Sri K. Pattabhi Jois, who developed the practice of synchronizing the breath with a progressive series of postures. This method of yoga produces internal heat and profuse sweating, which helps to detoxify the muscles and organs.
Ashtanga yoga can also help improve circulation and calm the mind, similar to other yoga practices. If you are looking for a challenge, ashtanga yoga might be just what you are looking for!
5 Overall Benefits of Ashtanga Yoga
In Sanskrit, the term ashtanga means "having eight limbs or branches." According to the Yoga Sutras of Patanjali, the practice is known as the Eightfold Path ultimately leading to self-awakening and liberation. 
Ashtanga yoga, as the name indicates, focuses on all eight limbs of yoga helping one develop both psychological and spiritual health.
Ashtanga yoga is centered around a predefined sequence of poses that are connected through both the breath and movement and it can have some astounding benefits.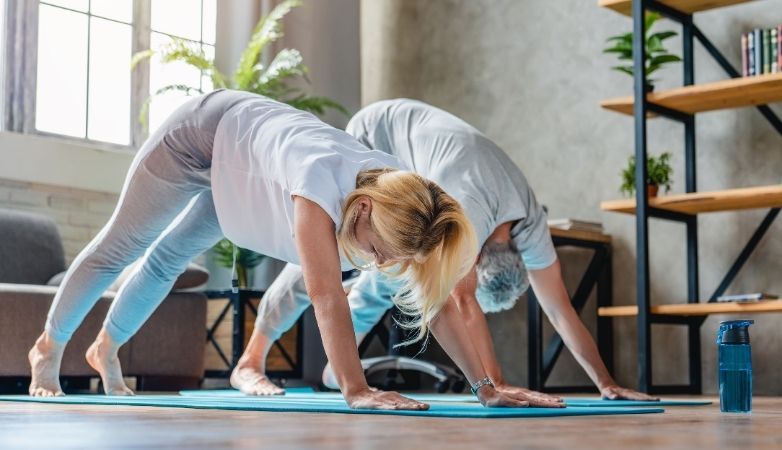 Some of the Benefits of Ashtanga Yoga Include:
Enhanced physical strength.
Great cardio workout.
Tool for improving focus, balance, and coordination.
Mental healing and emotional benefits.
Spiritual benefits.
Ashtanga yoga helps promote a strong body. Practicing the intense sequences helps rejuvenate the body while also helping develop physical strength. The opening series of ashtanga also requires both core and arm strength which helps improve stamina and endurance.
This type of practice is also a very effective cardio workout. Deep breathing combined with the fast-paced sequences of ashtanga postures equates to an intense workout, effectively raising your heart rate.
Ashtanga yoga is also a wonderful yoga practice for improving focus, balance, and coordination. Working your way through the fast-moving postures and poses helps give you a better sense of rhythm helping you tune into the flow of your body.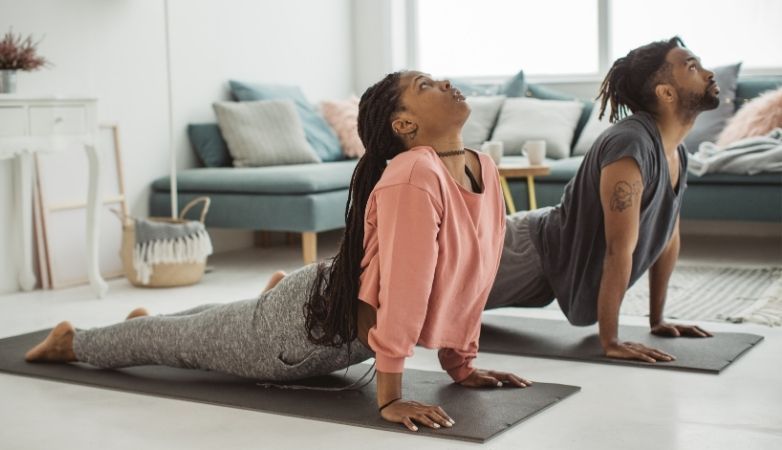 Yoga, in general, is a wonderful tool for mental and emotional healing. Ashtanga yoga helps by emphasizing mental flexibility and strength. This type of intense yoga practice is very beneficial for helping one find that balance between feelings and emotions. As you work your way through the challenging sequences and postures, you will further develop that mind-body connection and realize how strong that connection truly is.
This type of yoga is also a wonderful practice for spiritual well-being. The first four limbs help cleanse the external being, helping you interact better with the world around you. The next four limbs are more focused on withdrawal helping to cleanse the internal body and helping further connect the mind with the body.
Ashtanga Primary Series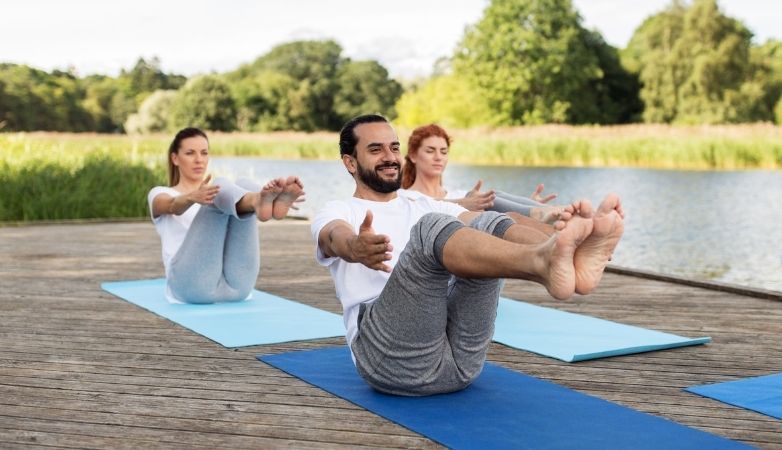 Ashtanga Vinyasa Yoga is made up of six series:
Primary
Intermediate
Four Advanced Series
The Sanskrit name for the primary series is yoga chikitsa, which is interpreted as "yoga therapy" because of its toning and cleansing effect on the mind and body,
On a physical level, the asanas or poses of this series help to build strength and flexibility in the body. It also helps loosen tight muscles and realign and detoxify the body and nervous system. 
The sequence begins with forward bends, then moves to various twists and hip openers with a vinyasa, or some sort of movement and transition, between each asana.
Engaging in a regular practice of this particular series helps to build willpower, focus, and mind-body awareness. It also helps improve confidence which, in turn, helps one overcome and clear obstacles.
The obstacles in the energy channels of the body are also known as Nadis. When you work to clear obstacles you free up your energy, allowing the Prana to flow more freely.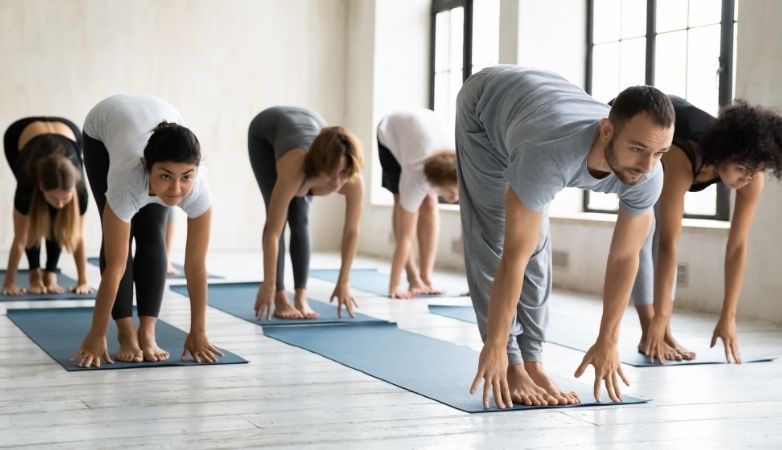 What Poses Are in Primary Series?
The Ashtanga yoga primary series begins with a traditional mantra, which is chanted at the beginning and end of every Ashtanga yoga practice.
Next in the series are sun salutations A and B. The sun salutation or Sūrya Namaskāra forms the foundation of the Ashtanga yoga practice. Doing the sun salutations allow you to establish the calm rhythm of breathing and the direction of energy which helps build concentration. 
The fundamental positions or standing asanas are next. The fundamental positions help tune the physical as well as the energetic body to build a sense of balance.
The primary sequence follows next, helping the practitioner to extend the previous practice. This sequence requires more power, endurance, and flexibility. The back bending series is next, followed by the finishing sequence which helps the practitioner calm down and turn inward.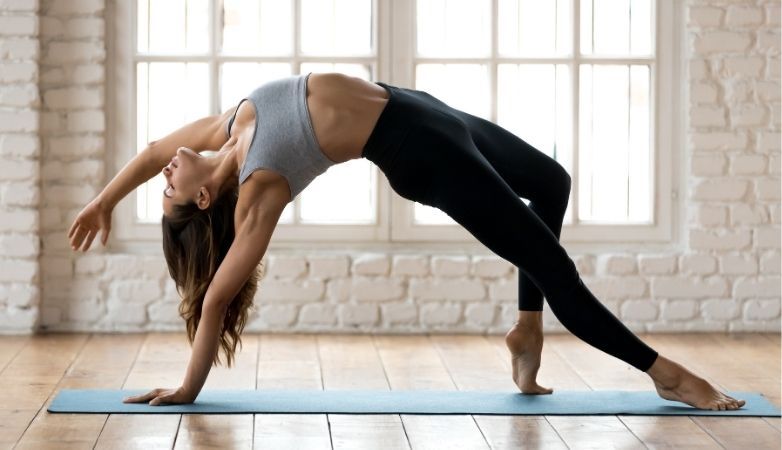 Ashtanga yoga is perfect for those who love a challenge. If you are looking for a dynamic yoga practice that will grow along with you, Ashtanga yoga is a perfect choice.
If you're looking for a certified yoga instructor or looking for a challenging yoga class in a more personal setting such as a one-on-one online video session, browse our amazing yoga teachers now! Improve your flexibility, harness and boost your energy, practice meditation, and tune in to your mind, body, and breathing to allow you to go about your days with focus, relaxation, and joy. With many different instructors to choose from, each with their own specialties, you can find the right fit for you and get the virtual yoga workout you want. 
By Jordan Blair
Related Articles