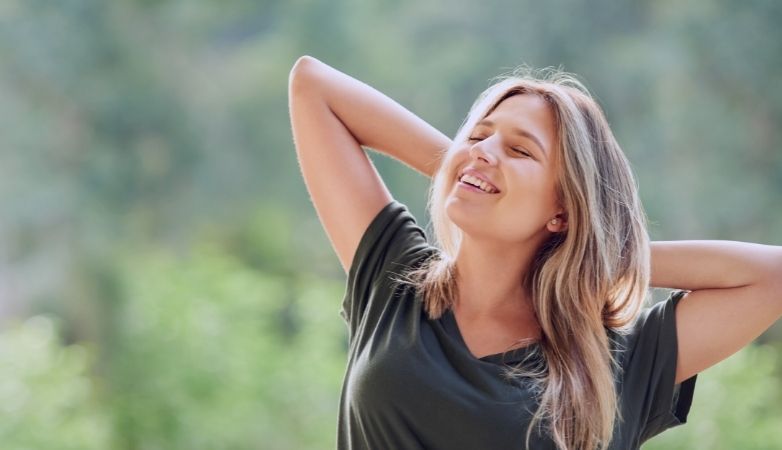 10 Helpful Tips to Help You Better Manage Trauma and Pain: Find Out Which Mind-Body Therapy is the Most Helpful for Emotional Turmoil
If you have ever experienced trauma in life, and who hasn't, you might be wondering which mind-body therapy is more effective when it comes to working through traumas. The answer might surprise you because meditation is at the top of the list!
According to a study, the practice of Transcendental Meditation ™ enabled some active-duty service members to ease and even eliminate the usage of psychotropic medications helping them better manage their post-traumatic stress and anxiety.
If you're looking for mind-body therapy to help you manage and process trauma, meditation may be just what you need. While the practice of Transcendental Meditation ™ is very specific and focused, that doesn't mean that a standard meditation practice won't work as well.
Of the 74 active-duty servicemen who were part of the study, 83.7% of them managed to stabilize and even reduce the use of psychotropic drugs to manage their PTSD symptoms. This is promising news, and it gives us hope that meditation can do much more than merely help you relax.
Meditation in general is extremely helpful for many issues, including pain and trauma. According to the National Center for Complementary and Integrative Health, meditation can help you with many issues including:
Pain
Anxiety and Depression
Insomnia
Irritable Bowel Syndrome
Smoking Cessation
High Blood Pressure
Much, much more
Some research has even suggested that meditation may physically change the brain and body, helping promote healthy behaviors and improving health conditions. NCCIH is also funding research for studies examining teens and chronic, widespread pain, stress reduction for those with multiple sclerosis, and those with PTSD, headaches, and high blood pressure.
While meditation alone is not meant to replace conventional care, it can help you maintain healthy behaviors and reduce stress.
Meditation to Reduce Anxiety
Meditation has been shown as a very effective therapy for reducing anxiety. According to a study done at Wake Forest Baptist Medical Center in 2013, mindfulness meditation was shown to reduce anxiety. Researchers identified the specific mechanisms in the brain that are involved in relieving anxiety for those who are healthy.
Anxiety is a cognitive state that is connected to the inability to regulate your emotional responses when it comes to perceived threats.
Meditation can help you strengthen your cognitive ability to better regulate your emotions, which can help you manage and process pain and trauma in a healthy productive way.
Research done at other institutions showed that meditation can help significantly reduce anxiety in patients who have generalized anxiety and depression disorders. These results are very encouraging, especially for those with mild anxiety.
The truth is a few minutes of meditation a day can help you significantly reduce everyday anxiety.
Types of Trauma
Emotional and psychological trauma can be caused by many things including:
One-time events such as accidents, injuries, or violet attacks, especially if they occurred in childhood.
Ongoing stress that seems relentless such as living in crime or poverty, battling an illness, or even something such as bullying or childhood neglect.
Overlooked causes such as surgery, a sudden breakup or death of someone close, or cruelty or domestic violence.
Trauma can be brought on at any time in life, and it almost always has a lasting impact. Coping with trauma from things like natural disasters and manmade traumas like terrorism and violence can also be long-lasting, even if it doesn't happen directly to you.
Viewing horrific images on social media or the news can also be hurtful, so taking steps to limit those kinds of things is a smart idea if you are especially susceptible to it.
Whatever the cause of your trauma, and whether it happened yesterday, or years before doesn't mean you can't move on from it. Practices like mindfulness and meditation can help you change the patterns in your brain and in the subconscious mind that cause you to continually replay these events over and over.
Some other helpful tips that you can try include:
Moving your body (such as walking, running, yoga or even dance).
Reaching out to make connections and trying not to isolate yourself.
Volunteering.
Getting professional counseling, or something like cognitive-behavioral therapy or EDMR (eye-movement desensitization and reprocessing).
Joining a support or trauma group.
Practicing deep breathing.
Engaging in sensory input activities such as petting an animal or listening to music.
Staying grounded by taking a walk outside.
Allowing yourself to feel what you feel without shame.
Taking better care of your health and sleeping well.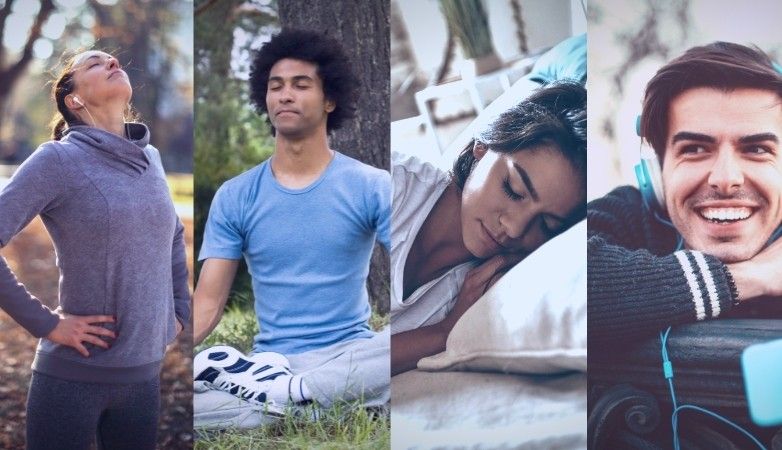 The best advice is to take steps to acknowledge your pain and trauma. Allow yourself to feel the emotions. Pushing the emotions down or ignoring them, doesn't do you any good because it allows those hurtful feelings to remain stuck.
Practicing meditation can go a long way to helping you heal, and you can use meditation along with any kind of medical treatment or counseling.
If you are looking for ways to get moving and better manage your pain or trauma, check out ZentasticFit platform. Although ZentasticFit coaches don't offer medical treatment or therapy, our virtual personal trainers, dance instructors, yoga teachers, holistic and life coaches can teach you all kinds of exercise types, meditation and mindfulness tips to help you overcome obstacles. Find an instructor you like and book a class or schedule a one-on-one, online session at a time that works for you—all from the comfort of your home!
Also please feel free to check out the Planet Blessed Facebook page for 53 Mindfulness Sur-Thrival Exercises to help you bless the mess!
By Leslie Riopel
Leslie is the creator of PlanetBlessed.org and the co-author of the Bless the Mess Mindfulness Journal: 53 Unique Mindfulness Exercises for Sur-Thriving in a Challenging New World available on Amazon.
Related Articles